Overview
Saritasa announces the development of the new 3D Sailboat Racing iPad App. The 3D Sailboat Racing iPad App gives users the opportunity to learn about the effects of wind shifts before even getting out on the water. The Saritasa 3D app development team designed the 3D iPad app to simulate the sailing experience in order to help novices understand how wind shifts affect the position and course of a sailboat racing upwind. This unique iPad application utilizes rich 3D graphics to harness the power of virtual environments creating realistic sailing encounters for instructional use.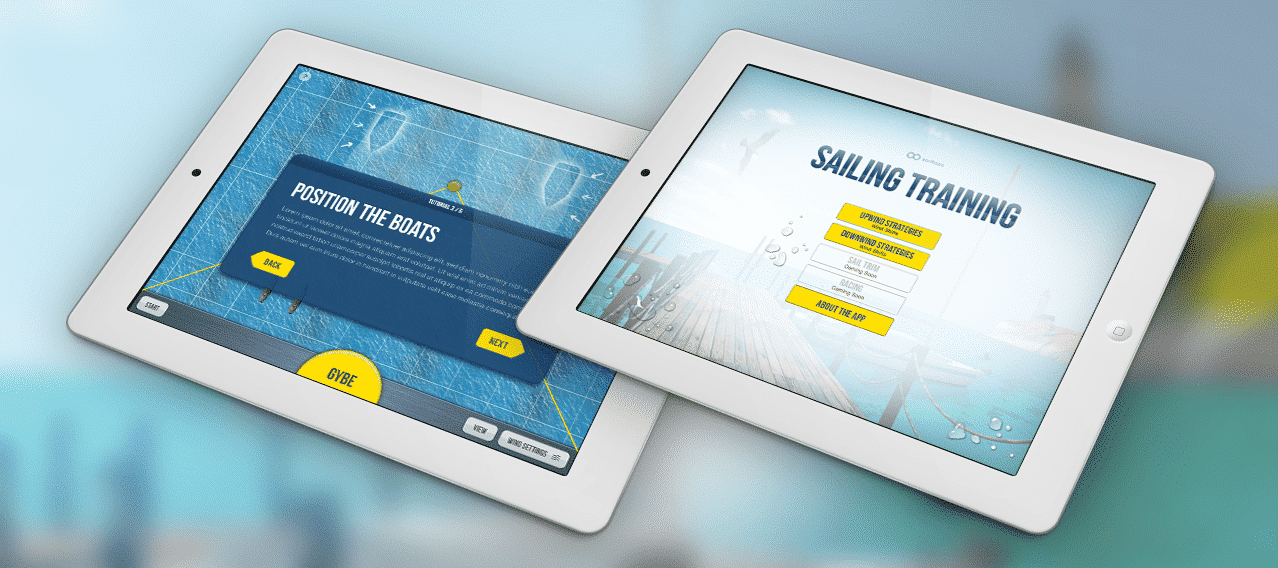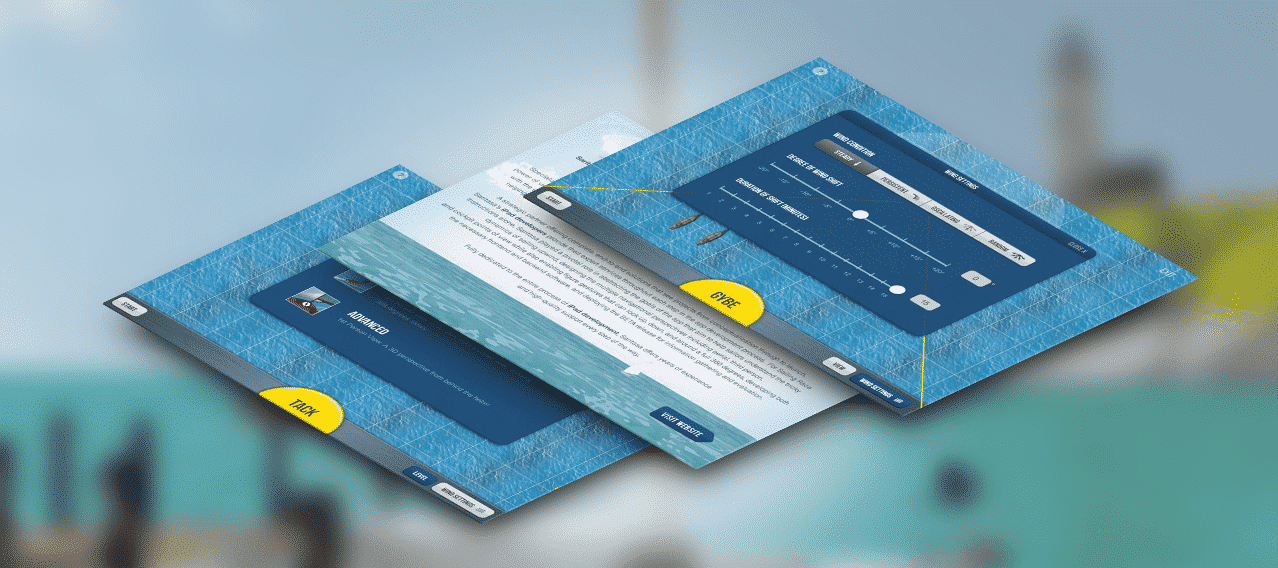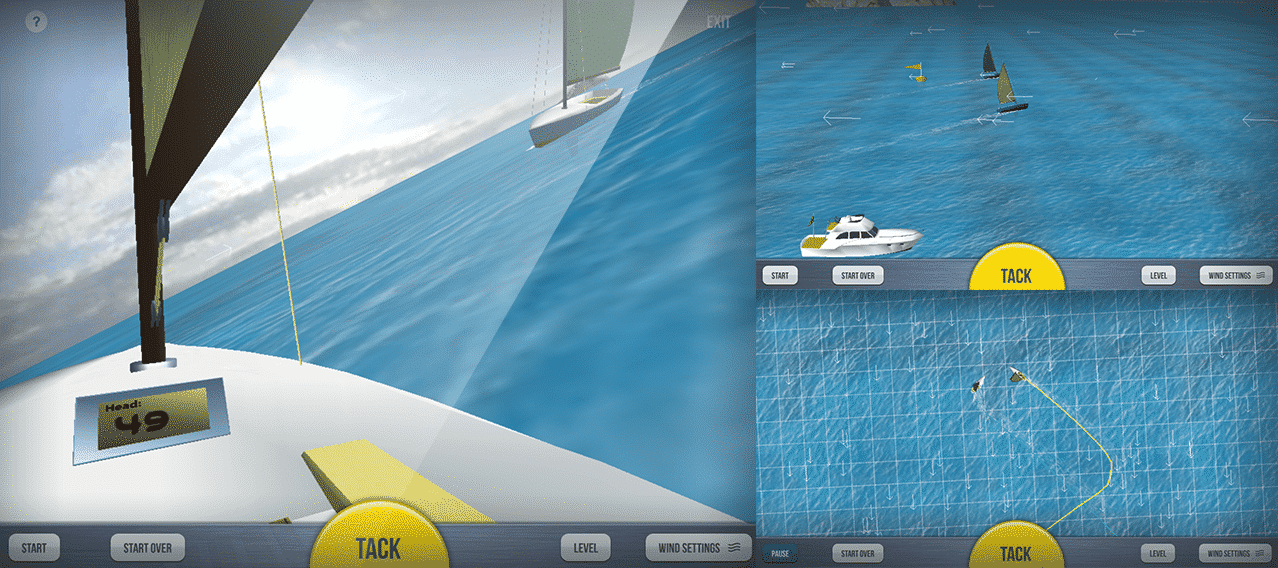 3D Sailboat Racing App
Key Features
Effects of Wind Shifts: Utilizing the advanced interfaces of the iPad, Saritasa revolutionizes both training and learning methods for beginner racing skippers through expedient and engaging interactions on this mobile application. The 3D Sailboat Racing iPad App teaches essential sailing skills by illustrating the effects of wind shifts on the position and course of boats heading toward the windward mark and by including exercises that demonstrate upwind strategies for persistent and irregular wind shifts.
Multiple Navigational Perspectives: "The magic, of course, is in the 3D," commented Nik Froehlich, President and CEO of Saritasa, while explaining the effectiveness of this application. Indeed, the third dimension is the key element in making the 3D Sailboat Racing iPad App an immersive and valuable training tool, allowing users to understand the tricky dynamics of sailing upwind by exploring these events first-hand. Creating a full 3D experience, Saritasa's Sailboat Racing App constructs multiple navigational perspectives including aerial, third person, and cockpit points of view while also enabling figure gestures that can look up, down, and around a full 360 degrees. This on-the-boat, 3D simulation produces a realistic sense of the effects wind shifts have on sailboats, thus creating an interactive environment for learning how to harness this wind correctly to keep one's boat on course.
Practice Sailing Maneuvers: Wind shifts play a pivotal role in operating a destination-oriented sailboat, making the 3D Sailboat Racing iPad App an important tool for learning how to recognize, interpret, and respond to strong and rapid changes in wind direction. This application gives users the convenience of practicing sailing maneuvers on the readily available iPad app without the expense and hassle of practicing drills on the water, resulting in more thoroughly trained and competent skippers.
The 3D Sailboat Racing iPad App is promised to be the best instructional tool for any landlubber or rookie sailor looking to develop or expand their aptitude in sailboat racing. With the 3D Sailboat Racing App, you'll go from novice racer to Captain Speedy in no time.