Overview
Breaking down barriers by putting up walls, Saritasa is delighted to announce the launch of CritWalls Website — a virtual, critique wall designed to help creative professionals share and collaborate visual information online. CritWalls is a creative service that allows users to upload, arrange, and review images on a virtual inspiration board from any desktop, laptop, or mobile browser.
After feeling fed up with being constantly inundated by e-mails and PDF files, CritWalls was born. A team of designers and brand consultants developed the idea of a website service that could streamline the review process for visual creations. Inspired by the use of wall space to mount, display, and rearrange images while exchanging creative ideas during traditional, in-person meetings, the CritWalls website transfers this effective use of "the wall" to the virtual world, making long-distance collaboration as effective as on-site meetings without the expense and inconvenience.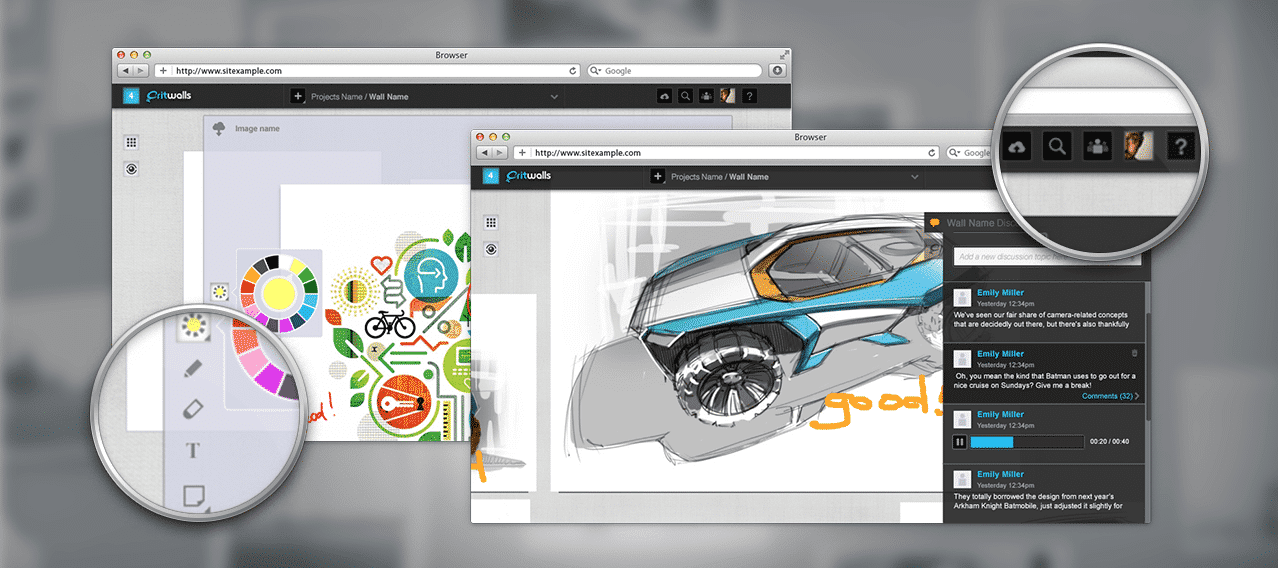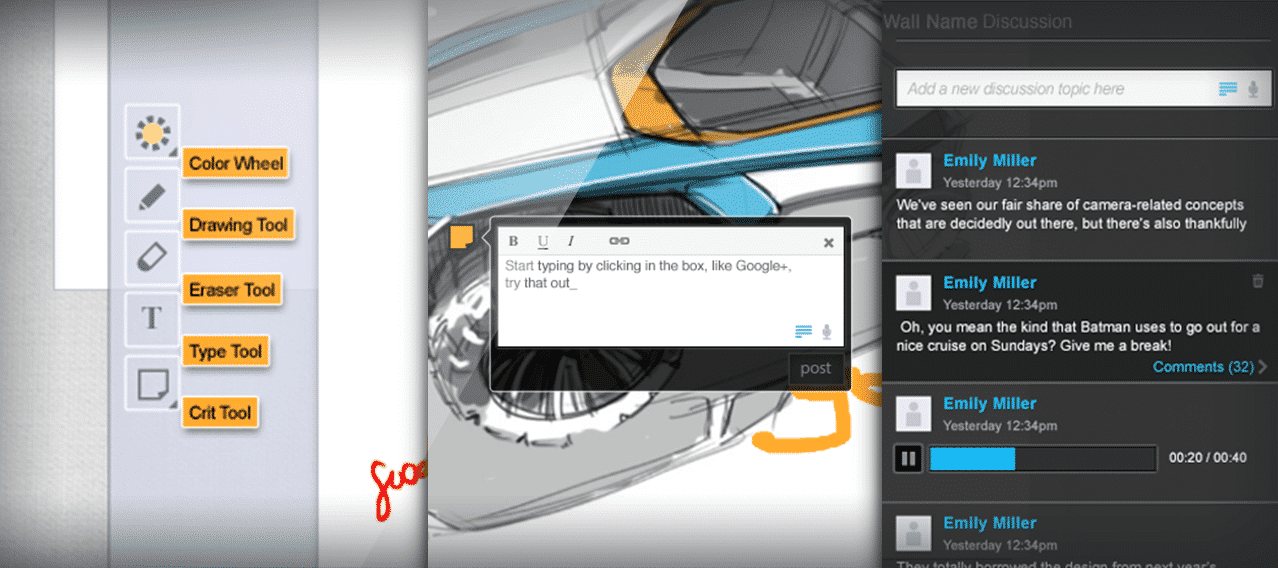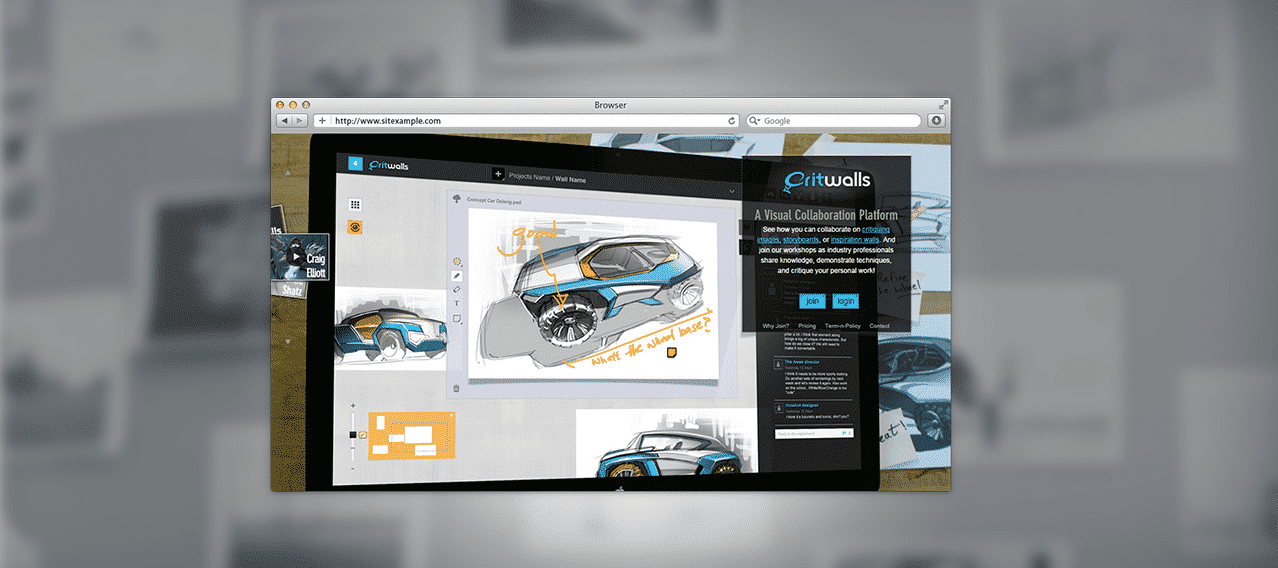 CritWalls Website Development
Key Features
Interactive Interface: No longer walled into the idea that collaborative business tools are limited to written text, CritWalls offers one centralized location for multiple parties to view, develop, and discuss designs and other visual creations in real-time. This unique service provides an interactive interface that lets users both upload their own image files (PSD, AI, PDF, JPG) and download colleagues' files directly from the site, saving users the hassle of exchanging images through e-mail.
Simple Markup Tools: Perhaps most impressive, however, is the ease in which users can post reviews, comments, and suggestions right onto the images themselves. Simple to use markup tools (such as the color wheel, drawing tool, eraser tool, and type tool) provide users the utility of arrows, circles, freehand drawings, and imbedded comment boxes to make critiques on the exact part of the image they wish to discuss; furthermore, future visitors to these images have the option of both viewing or hiding these comments at any time. For those not big on typing out reviews and suggestions, audio message recording is also available.
Real-Time Comment & Discussion: CritWalls's user-friendly dashboard provides a dual-purpose sidebar that displays real-time updates for all projects in progress and accommodates for a chat-structured wall discussion categorized by image and topic, making it easy for users to exchange ideas in a quick and effective way. The ability to comment on and discuss individual images in an organized manner is an important element of CritWalls as it enables designers and their clients to share feedback that is clear, well-organized, and immediately actionable.
Re-instilling the magic of working hands-on and in person, CritWalls allows designers and other creative minds to stop hassling with mountains of unorganized e-mails and PDFs and get back to work on what really matters—innovation, collaboration, and perfection. CritWalls is here to cover all design collaboration needs in order to make creative businesses more efficient—from wall-to-wall.