Overview
The West by Southwest iPad App was developed for XAOX by the Saritasa mobile app development team. The West by Southwest iPad App allows individuals to discover the Southwestern United States through concise, high-quality videos. Acting as a virtual tour guide, the iPad App is a video player with built in content that takes the viewer on a fascinating journey through the magnificent American Southwest national parks, scenic regions, and popular urban destinations.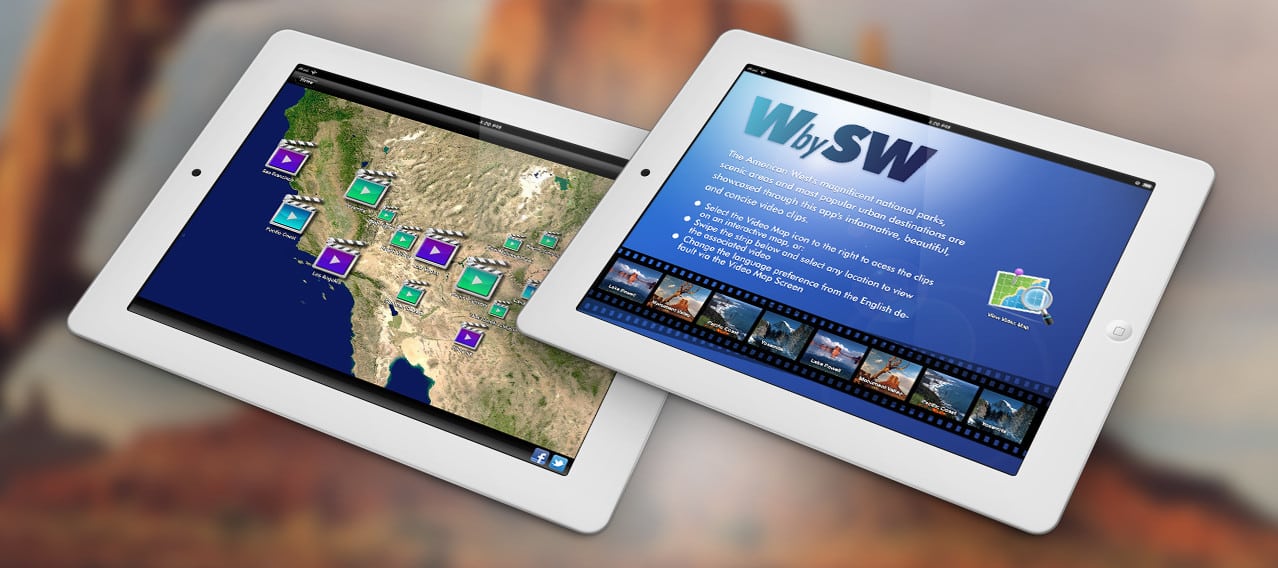 West by Southwest iPad App
Key Features
Video Player: Saritasa iPad developers integrated Apple's iOS video player to play 15 descriptive video clips within the app that highlight information regarding specific Southwest destinations. The professionally shot videos also include options of nine languages, including English.
Download Options: Decide whether to download a single video, or the entire collection of videos at one time. Once downloaded the video clips will be saved within the application for viewing anytime, even if no Wi-Fi is available.
Interactive Mapping: The West by Southwest iPad app utilizes Apple mapping 6.0 to provide a comprehensive look at the multiple destinations in Southwest America. The GPS capability adds your location to the display map and lets users scroll, pinch and zoom to locations with touch specific videos.