Overview
Saritasa is very pleased to announce the release of the Farina's Asian Pantry app for iPad. Farina's Asian Pantry – Professional Chef iPad app is an Asian food enthusiast's dream come true.
Farina's Asian Pantry App for iPad features favorite recipes and video tutorials from celebrated professional chef and cook book author, Farina Wong Kingsley. The App is beautifully designed with mouth-watering photos of Asian dishes throughout the App. Recipes are divided into categories for easy reference. Once inside a chosen category, one can then scroll up or down through a list of dishes. Each recipe page is well designed and user friendly, provides the ingredients list, and easy to follow cooking instructions.
Farina's Asian Pantry App for iPad allows users to email recipes from within the App, add a recipe as a favorite, create a shopping list, and watch in-depth instructional videos with Farina on how to make both traditional and modern Asian cuisine.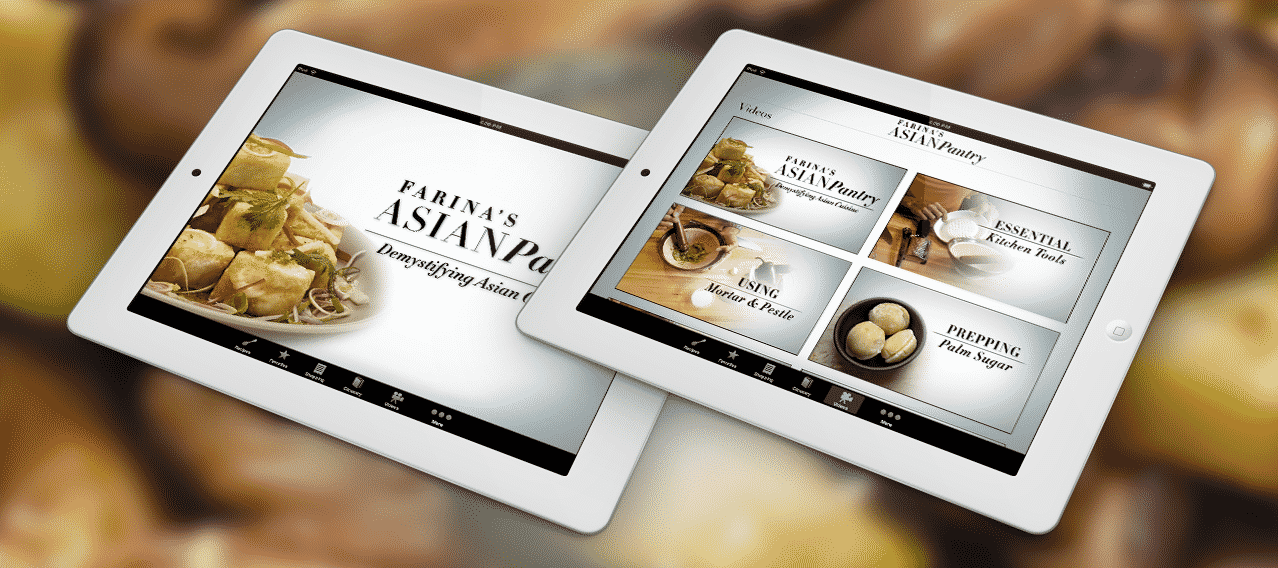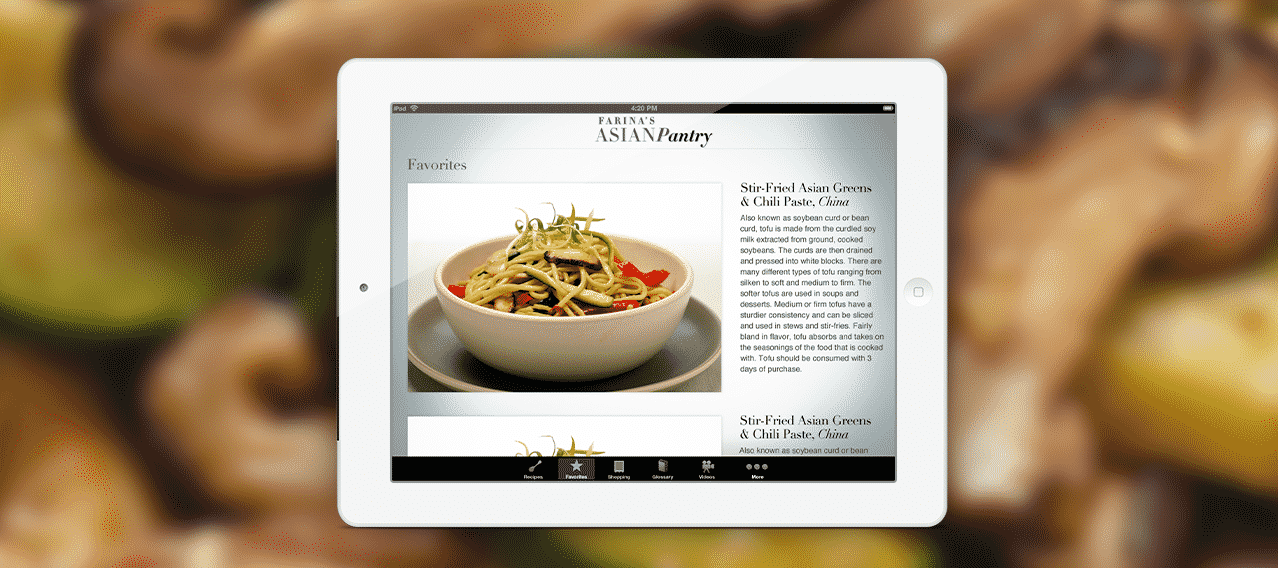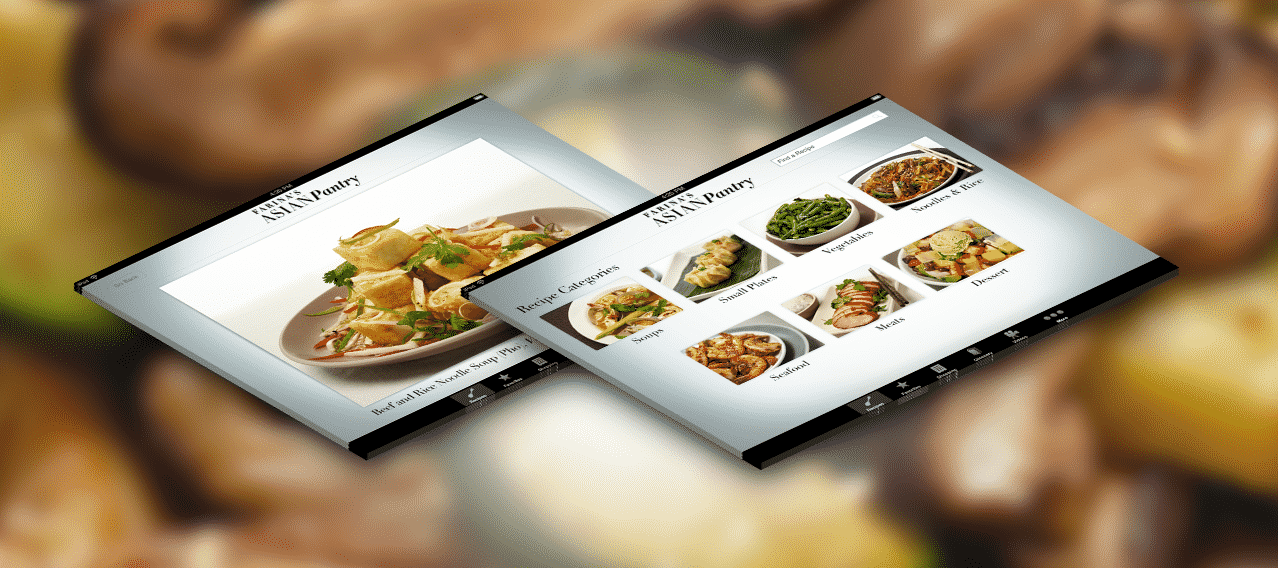 Farina's Asian Pantry iPad App