Overview
Saritasa is proud to announce the release of the MouthWorks Educational App for iPad! The Mouthworks application was built in portrait and landscape by Saritasa developers for a speech-language pathologist to give children in speech therapy an engaging way to practice at home.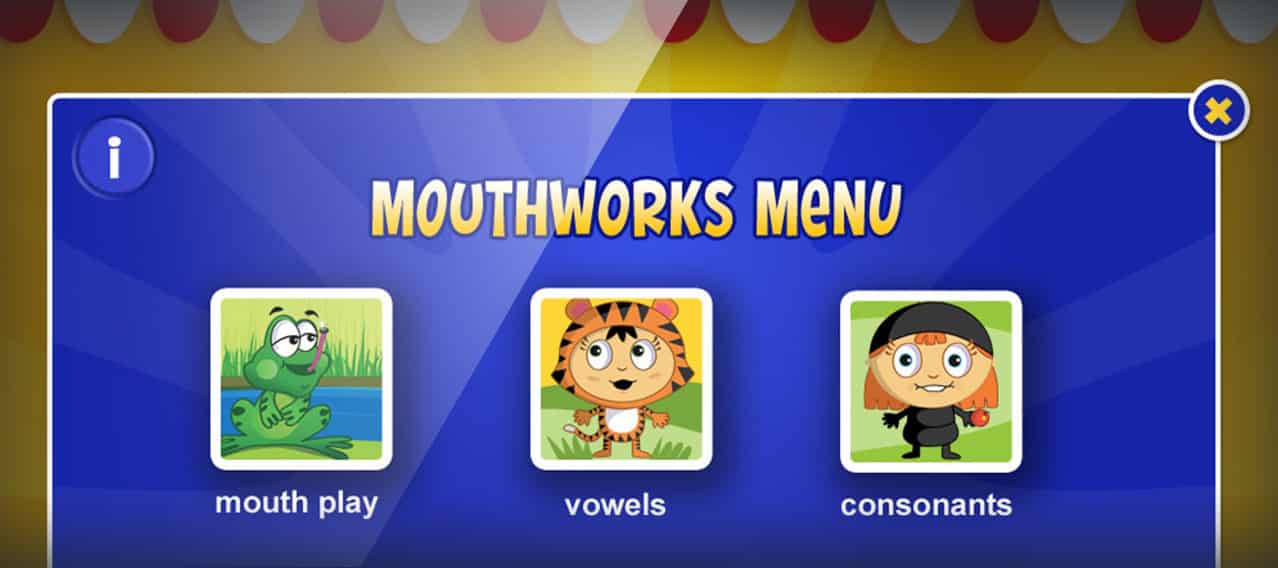 Mouthworks Educational App
Key Features
Child Friendly Design: Lessons in the form of attention grabbing animated cartoon animals and real video speech modeling, are fun and motivating for children. The Main Menu allows the child or parent to choose to work on "Mouth Play" (mouth posture), and sounding out "Vowels", "Consonants", "Consonant and Vowel" words, and "Consonant-Vowel-Consonant" words.
Visual Models: The Mouthworks iPad App provides strong visual models designed without distraction from facial features other than the mouth. Each mouth posture, sound, or word alternates between an animated cartoon with an adult's voice, and a real video of a child's mouth as he speaks. Repetition of the sound or word in multiple audio and visual examples provide further reinforcement for the child.
Record of Progress: A "Settings" page can be accessed from the Main Menu in the Mouthworks iPad App, allowing the parent or speech therapist to customize lessons. One of the five different modes can be chosen for the child to work in. In addition, if desired, the adult can check a "Correct" or "Incorrect" box after each mouth posture, sound, or word, to keep a tally of percent correct and progress. This further motivates the child by giving instant feedback. Progress can be emailed between the parent and speech therapist directly from the Mouthworks iPad App, keeping each aware of how the child is improving.