Overview
The Saritasa iOS development team announces completion of the My Personal Best App, a social application designed for sharing accomplishments in a fun and engaging way. The My Personal Best App was developed as a universal app for the iPhone, iPod Touch, and iPad devices. My Personal Best App allows individuals to record and share achievements with friends, family and followers through a simple and organized personal social network right within the social application which is perfect for anyone on-the-go.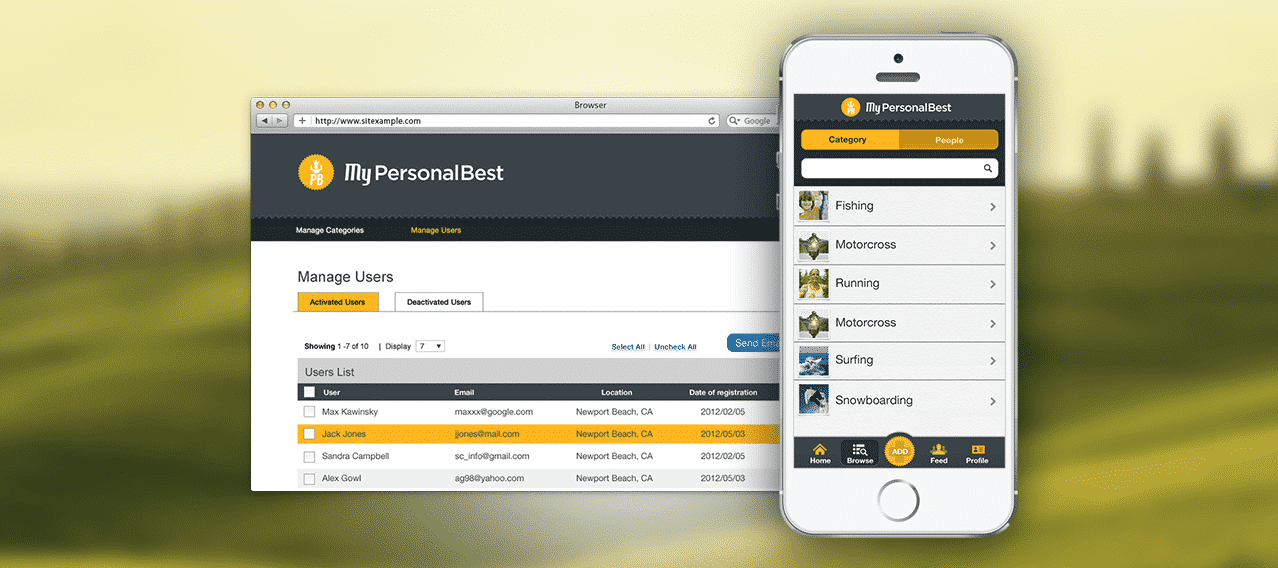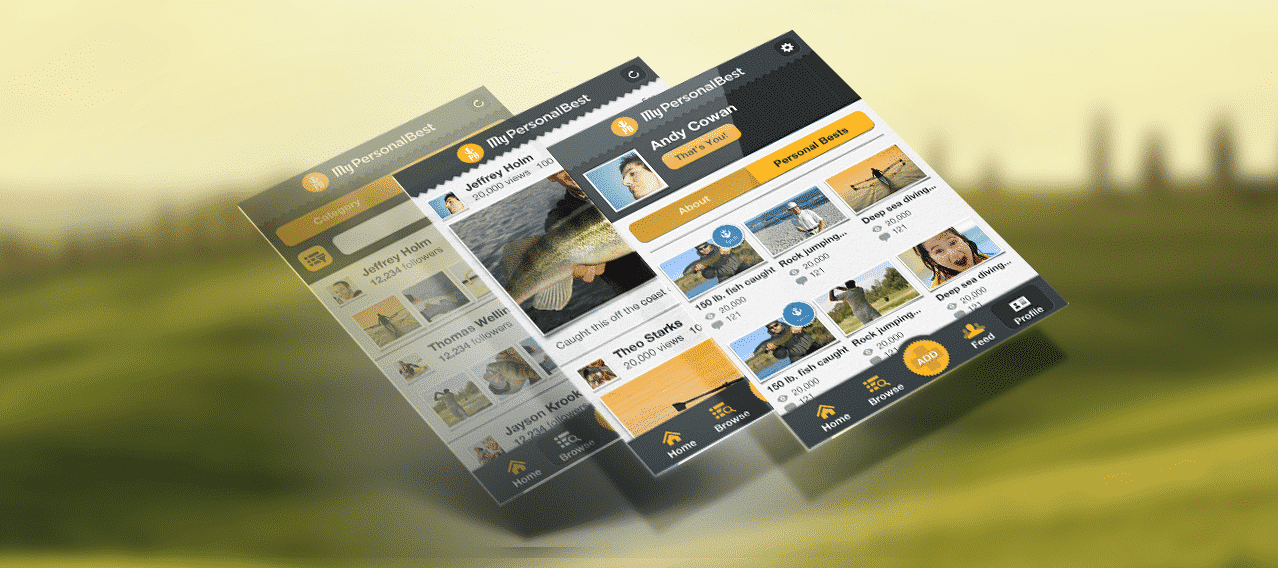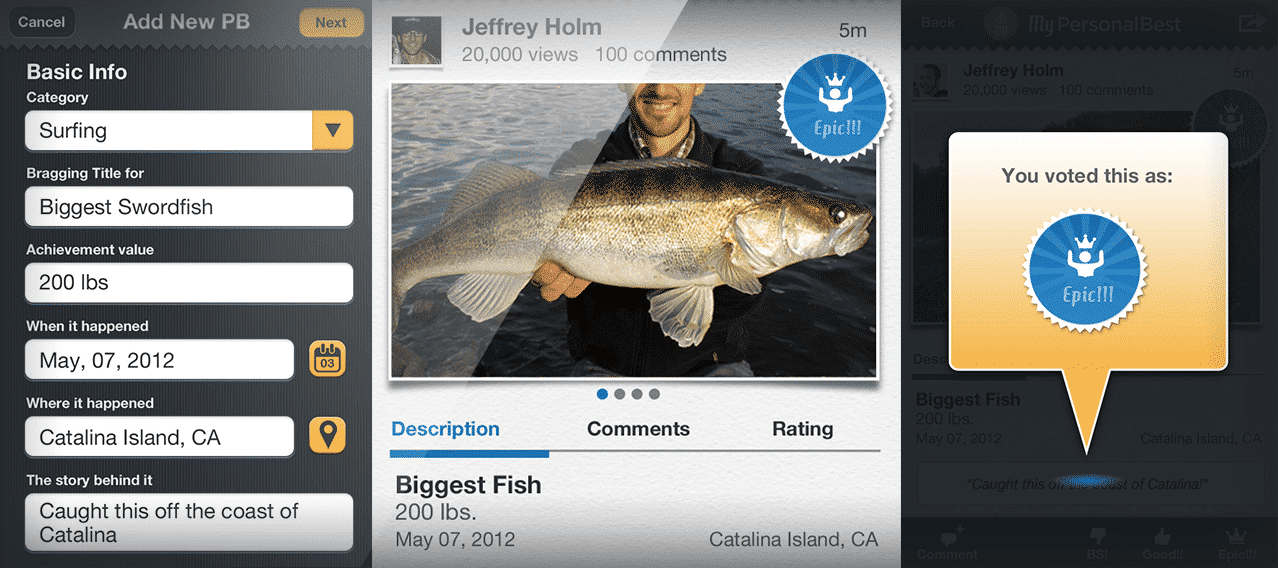 My Personal Best iOS App
Key Features
Record Achievements: The My Personal Best App utilizes native iOS features allowing users to record their achievements by taking a picture, logging the location, and uploading a description to share with others all conveniently in the app. Compete with friends or followers to see what can be accomplished!
Compete With Friends: Compete with friends and other users in various broad categories, from body to fishing to free-diving and more. Check out friends' stats and overall rankings to see who matches up in regards to 'Epic' activities.
Voting and Rewards: The My Personal Best App includes a voting system of 'good' and 'epic' so that posts can be awarded the coveted 'Epic' sticker, which further highlights the achievement. The app also includes a 'B.S.' function that people can use if the posted accomplishment seems a little too good to be true. No exaggerating allowed on this mobile application!
The My Personal Best iOS App was developed by the Saritasa mobile app development team using Apple's software development kit (SDK) and the programming language Objective-C.