Overview
Saritasa announces the completion of the Tap App, a companion mobile application for the Fantapper website and developed for Brand Affinity Technologies, Inc. Tap provides users with an exciting way to discover, share and organize the pictures and videos they care about. Tap allows users to manage their individual digital content network across a range of personal devices.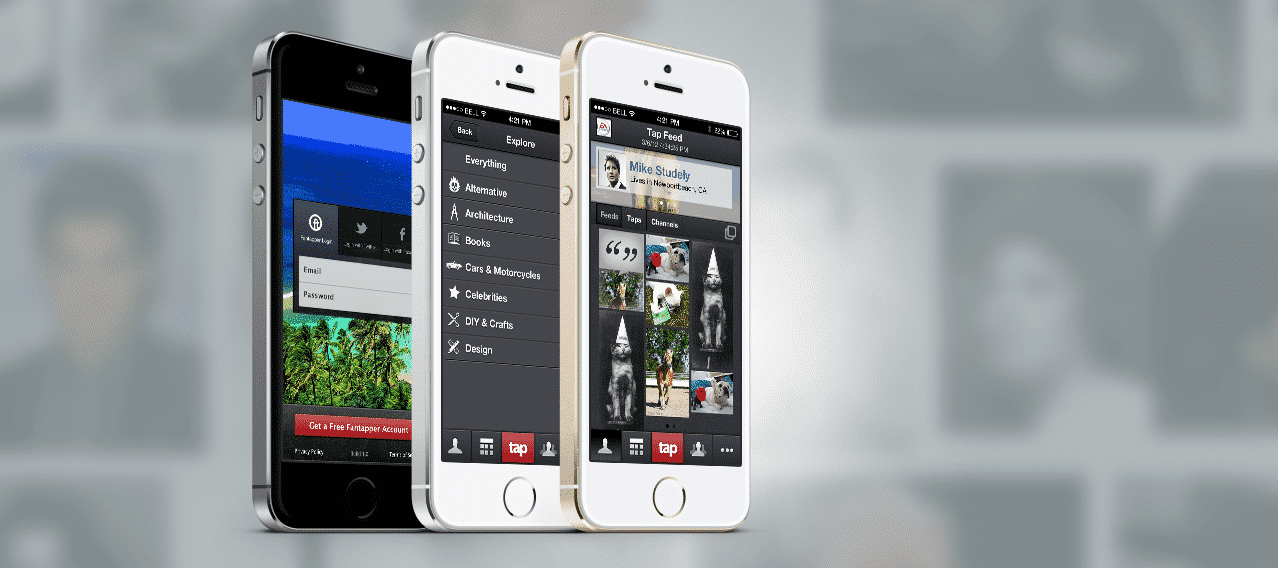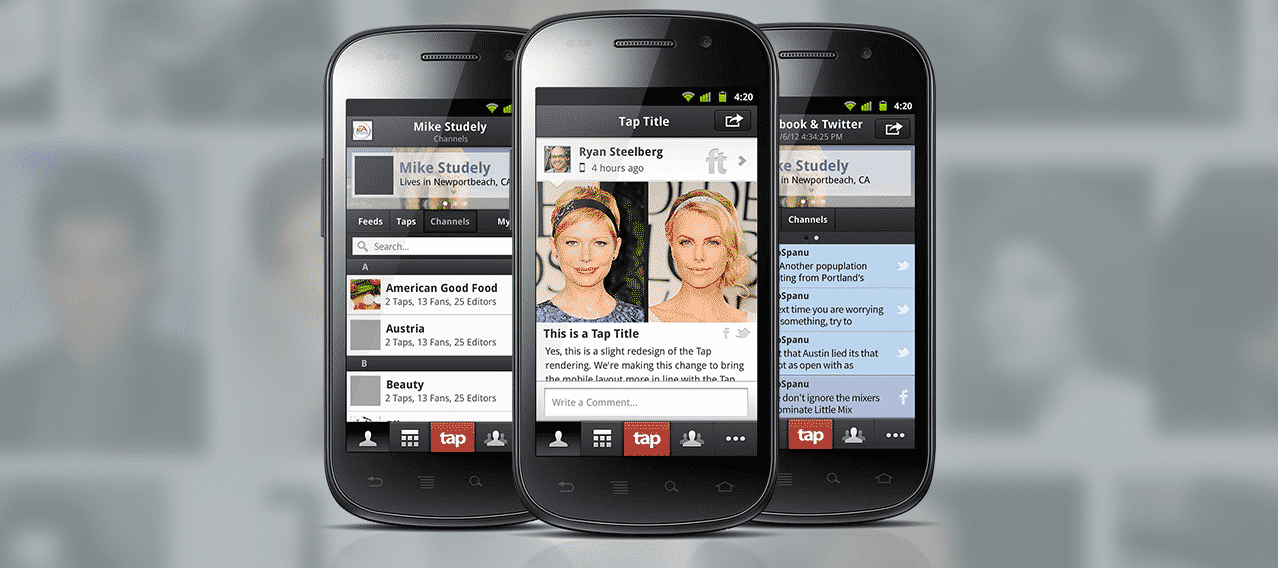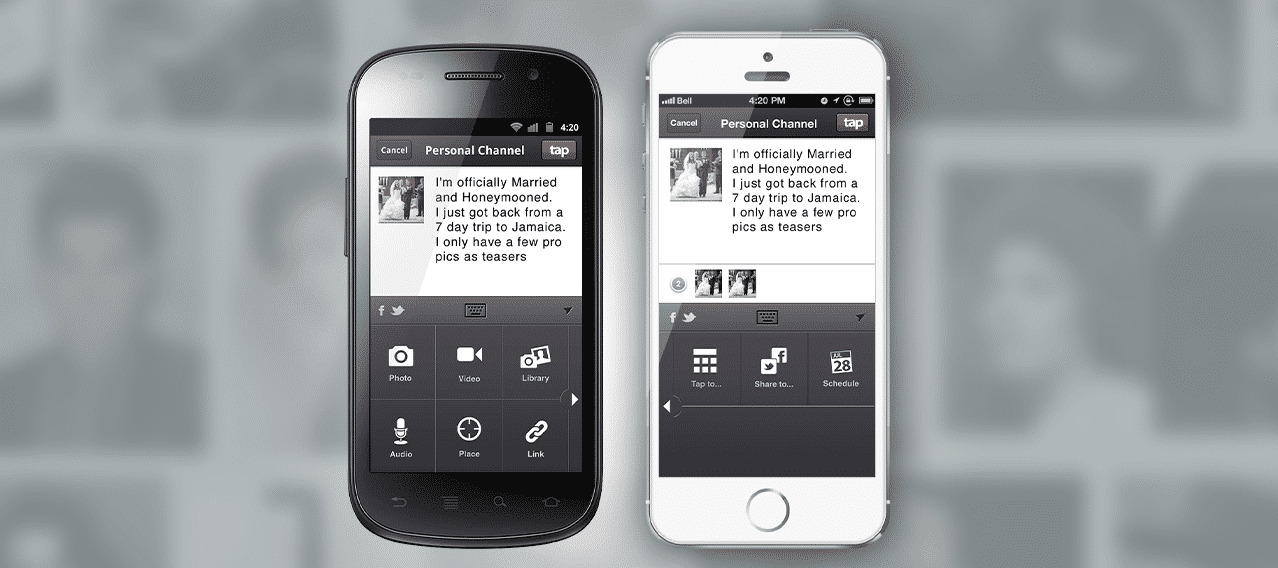 Tap Mobile Apps
Key Features
Easy Access to Social Channels: Fun and addictive, the Tap App allows users to "tap" images, videos, and articles that they find interesting, important, or down-right fascinating and automatically saves them to their Fantapper account. Ripe for saving, organizing, and sharing (or not), Fantapper not only makes it easy to manage files, but also makes it simple to discover new content. From exploring by category, to searching by keyword, Fantapper makes it easy to tap and share new content or save your friends' content all on one website.
Personal Channels System: Now, thanks to our highly skilled app developers, the amazing features of the Fantapper website are now delivered to the popular iPhone and Android devices. Built with all the benefits of the web application and the convenience of use on a portable device, the Tap App is formatted to bring users new design and navigational features that make browsing by channels, people, and taps easier than ever.
System Support of Different Taps: Additional features in the Tap App, such as the beautiful new layout, allows users to toggle between "Tap View" and "Multi-Tap View" providing more aesthetic choices that cater to the individual's preference. There is also a new design that showcases customizations making it easier to view related information and stats.The ability to browse posts from Facebook and Twitter accounts, as well as from users' Fantapper accounts, makes the Tap App a unique, must-have experience.