Overview
The Tempo King Pro Metronome is not just a state-of-the-art metronome, this mobile app is a serious BPM counter and calculator for all iOS devices that was designed for professional musicians and studio engineers.
As an intuitive metronome, Tempo King allows users to tap or shake the app while music is playing to find out the tempo of the song. Enter the BPM into the app and get complete delay and modulation times (from 1-999 BPM). A user can also transition between two beats with "Tap Beat 1" and "Tap Beat 2" features, and the handy Beat Calculator will display the difference in percentage. Users can choose from a range of Signatures, from simple 4/4 to more complex 2/3/2, and many others.
The Tempo King Pro Metronome app is a full featured metronome that easy to use with a clean professional user interface. To get started, just open the app, and set the tempo, time signature and sound to suit your own preferences.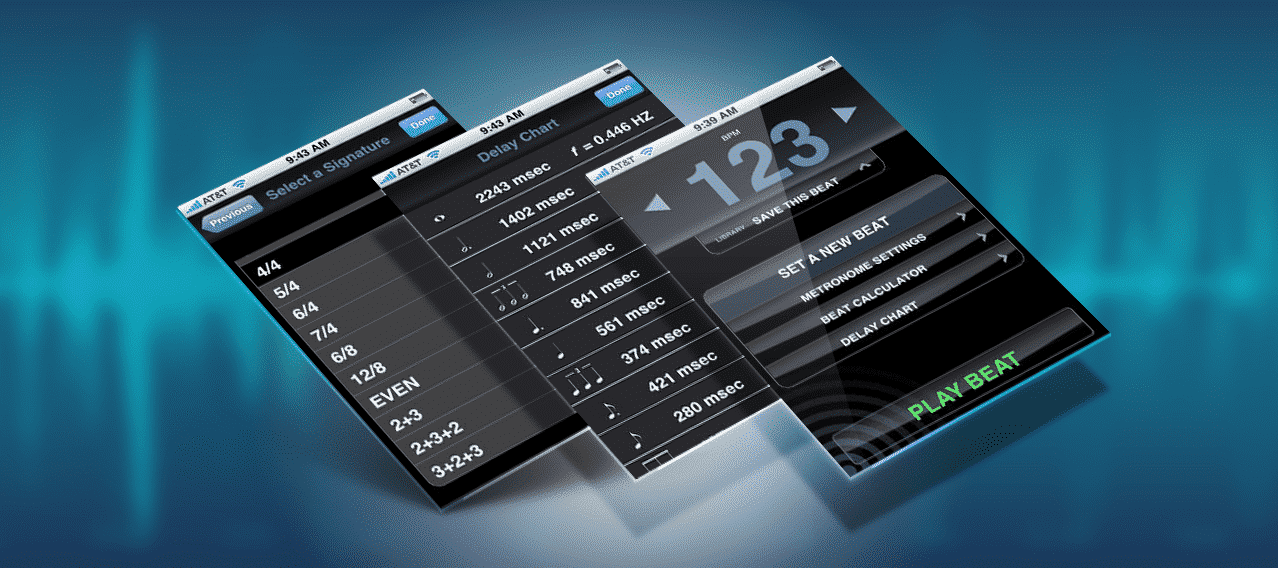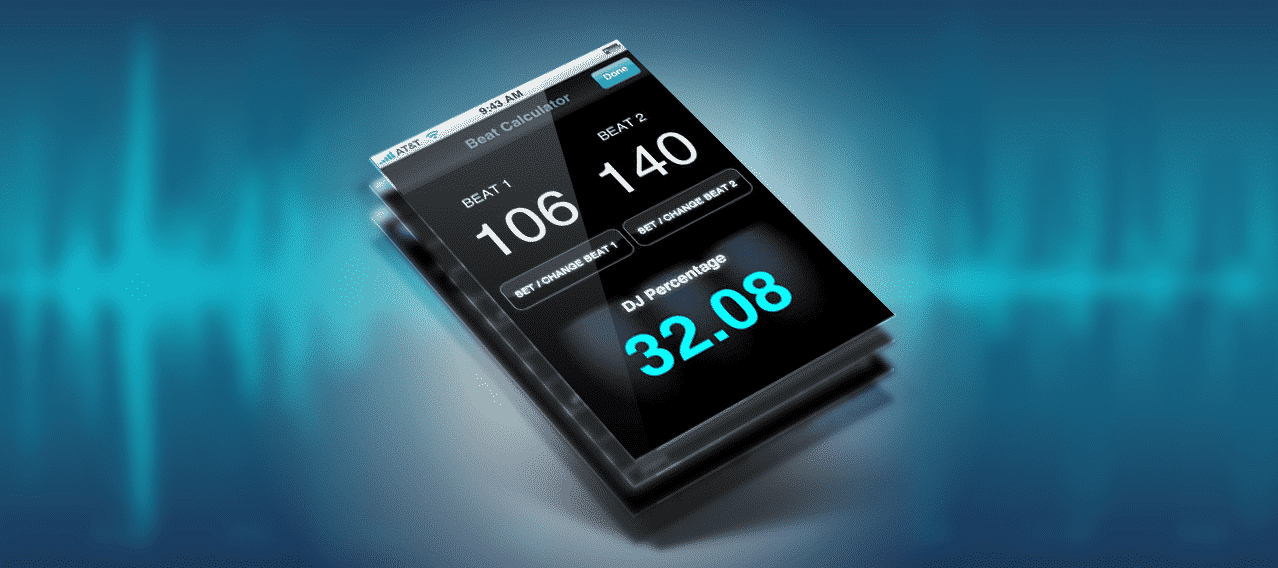 Tempo King Pro Metronome iOS App
Key Features
User Friendly: Simply select the "Start" button on the Main Page to start using the metronome.
Beats Per Measure; Indicates the numerical value of the beats per measure.
Save: Save the current beat to the Beat Library.
Tap: Find the numerical value of a tempo by tapping the beat directly into the app.
Metronome Settings: Adjust the Signature, Sound, and Subdivision by clicking with a simple click of a button.
Beat Calculator: Calculate the percentage difference between two beats. Great tool for DJs.
Delays: Automatically calculate the delays of a tempo with the click of a button.
Set Your Beat: Set your own beat by tapping the screen or shaking your iOS device.
DJ Percentage: The calculated difference between Beat 1 and Beat 2.