Overview
The TVplus suite of apps were developed to replace the "couch potato" breed of television viewers with an audience that is interactive and engaged. Watching television is no longer a passive experience. Rather than simply sitting on the couch and watching, TVplus app users are connecting, chatting, sharing, searching and socializing. These apps are built for Android and iOS devices and feature landscape orientation.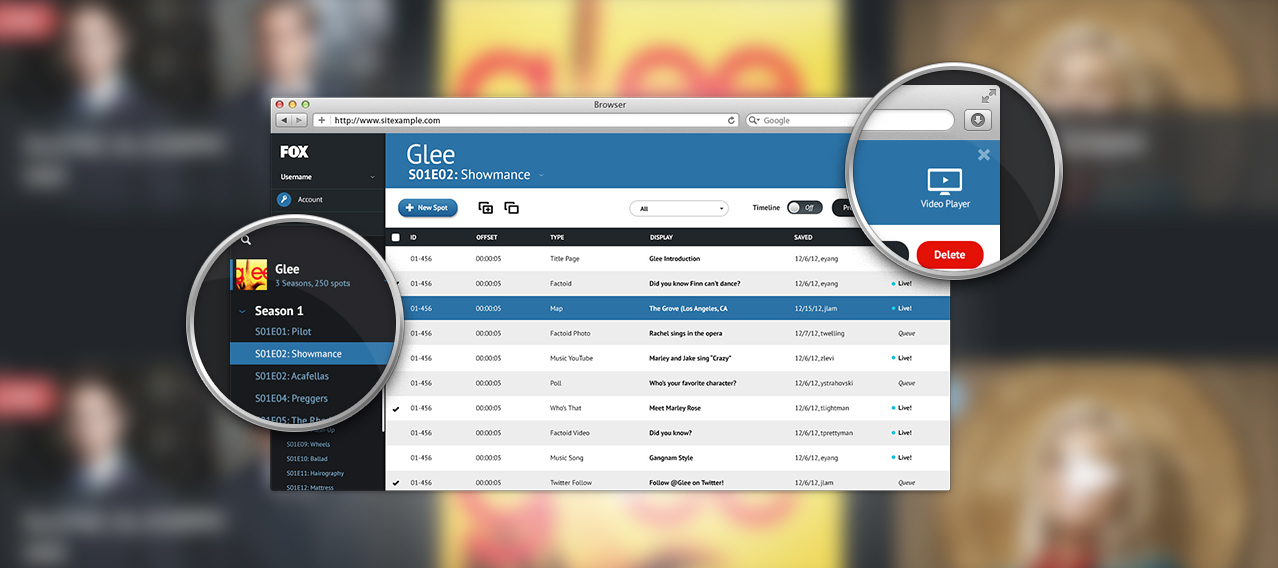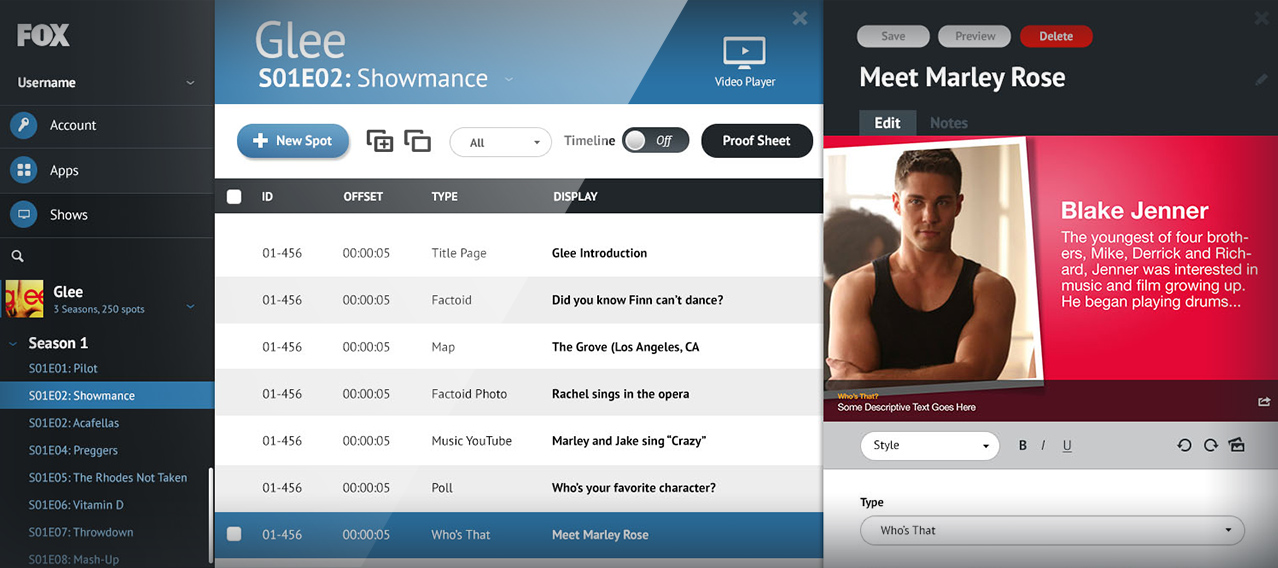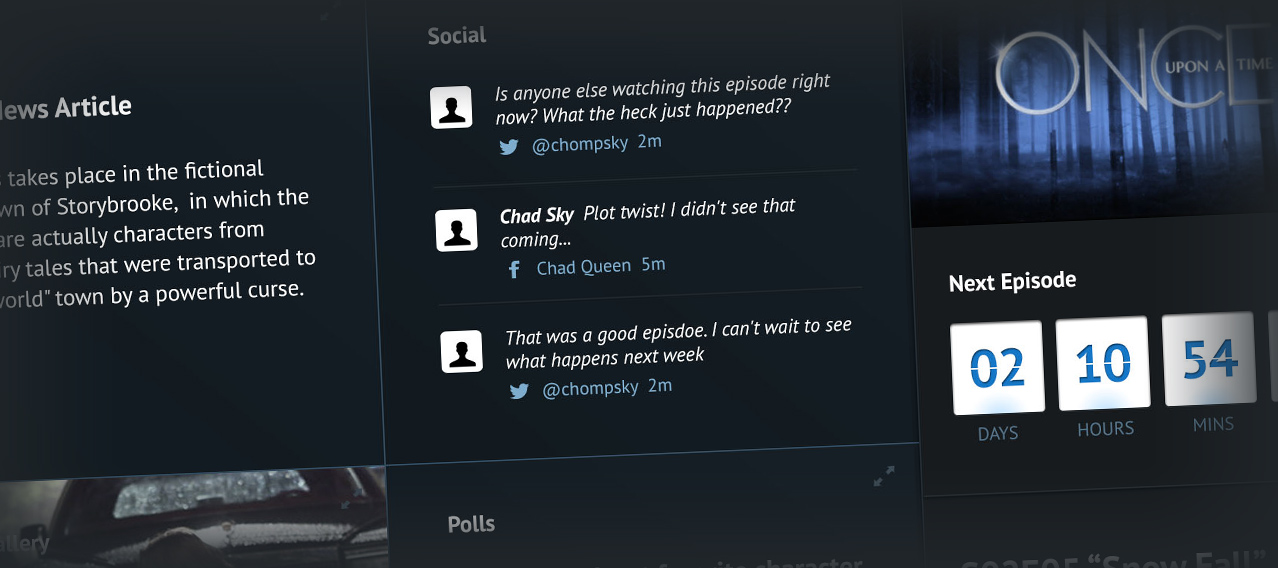 TVplus Mobile Apps
Key Features
Synchronization with TV Programs: Through cutting-edge audio recognition technology, the TVplus apps sync your smartphone or tablet device with your favorite television shows on all the major networks including CBS, FOX, and Discovery Channel, and other select programming.
Real-Time Content: The TVplus suite of apps make the programs you watch on TV "clickable" to deliver an experience rich with content that connects you to your favorite TV shows like never before. You can now access in-depth, interesting and relevant information about the actors and behind-the-scenes news, photo galleries, song lyrics, videos, trivia, and polls. There is even a curated Twitter stream that features the best tweets time-stamped to the moment in the show.
Built-In Web Browser: TVplus apps deliver a multifaceted social television experience. In addition to connecting with program content, fans can interact with each other, both in real-time and on a social media scale, via Facebook and Twitter. The viewing experience is enhanced as you compare notes and share opinions with other fans about your favorite actors and episodes, comment on the current program, speculate on future story lines, and guess the plot development, all while watching the shows you love. TVplus apps feature a full, built-in web browser, making it easy to surf the Internet while watching TV, providing users with discounts on products featured in certain advertisements.