Overview
Saritasa announces development of the iPourIt Android App, developed for iPourIt Inc. The iPourIt point of sale (POS) system allows bar owners to maintain accurate levels of the alcohol consumption occurring within their restaurant.
The iPourIt POS system is designed to allow customers to pour their own beer at local bars, rate the beers they drink, give suggestions for others to try, and search for beers on tap nearby. Saritasa Android developers worked on building the iPourIt Android App for venue staff, servers, and bartenders working in establishments where iPourIt is used.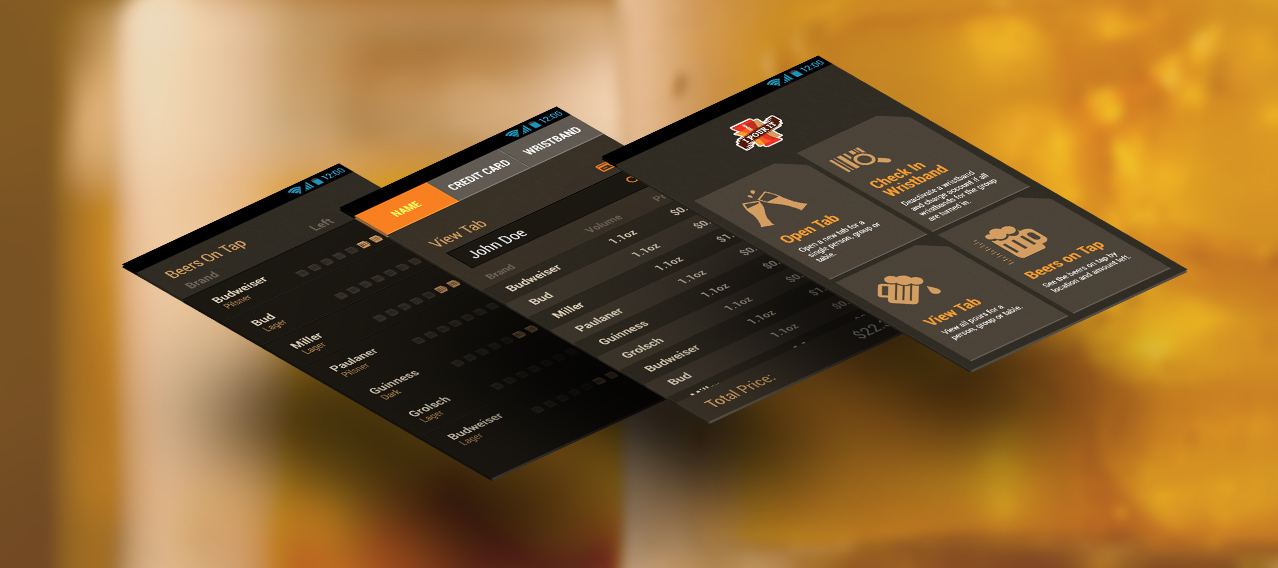 iPourIt
POS Android App
Key Features
POS System for Waiters: Saritasa's team implemented Java development to create the POS system, which allows waiters to access an app to provide guests with wristbands, verify their driver's license and enter their credit card information. The app then coordinates with the iPourIt software database, which allows the end client to begin their pour.
Simplified User Interface: Saritasa's application development team implemented the design and wireframe to the UI (user interface) with the client's existing API (application programming interface). The goal was to create a simplified experience for staff to expeditiously activate patrons on the iPourIt systems app. The client needed a custom design that is both quick and efficient, with functions that make sense to a less-than-tech-savvy person; which could be utilized in an intimate experiential atmosphere all the way up to a 100,000 seat stadium.
No More Wasted Beer: Bar owners will certainly benefit from iPourIt; no longer will they be concerned with being understaffed on the busiest nights, their waiters overpouring, or staff giving away beer "on the house." iPourIt eliminates all of the beer that is given away or wasted because every ounce poured is tracked and added to a customer's tab once they begin their pour.
The iPourIt POS App is currently in use by wait staff at iPourIt locations nationwide. For more information on iPourIt, their services and system solutions, visit their website.