Overview
Saritasa announces the release of JewelPad Touch, an innovative patent-pending enterprise-level software program designed to showcase jewels in a whole new way.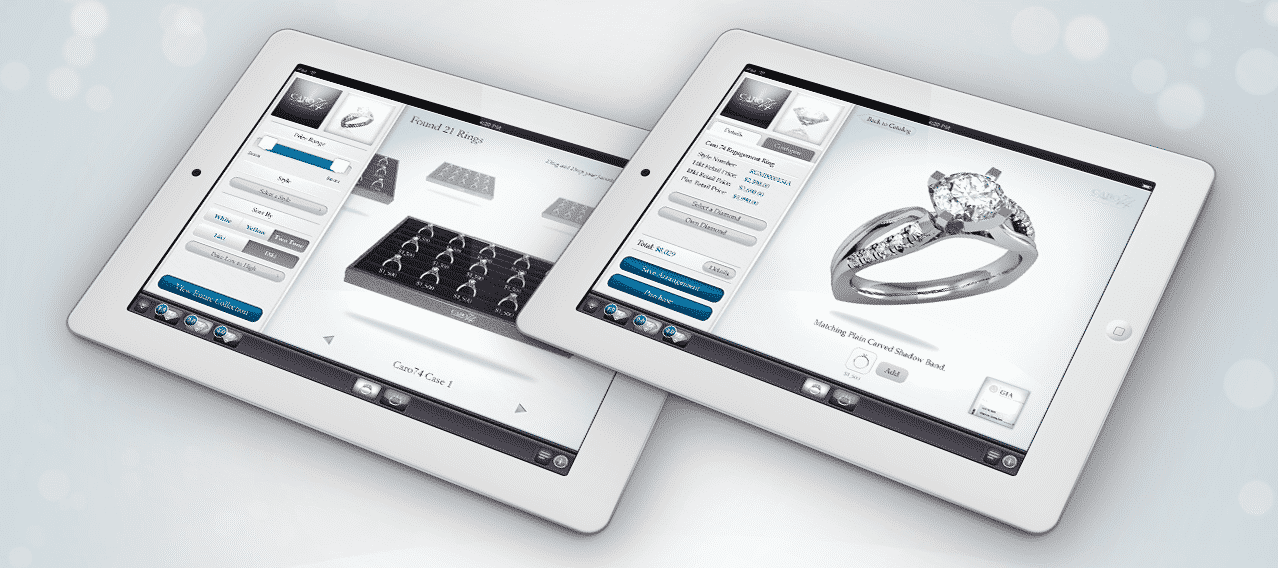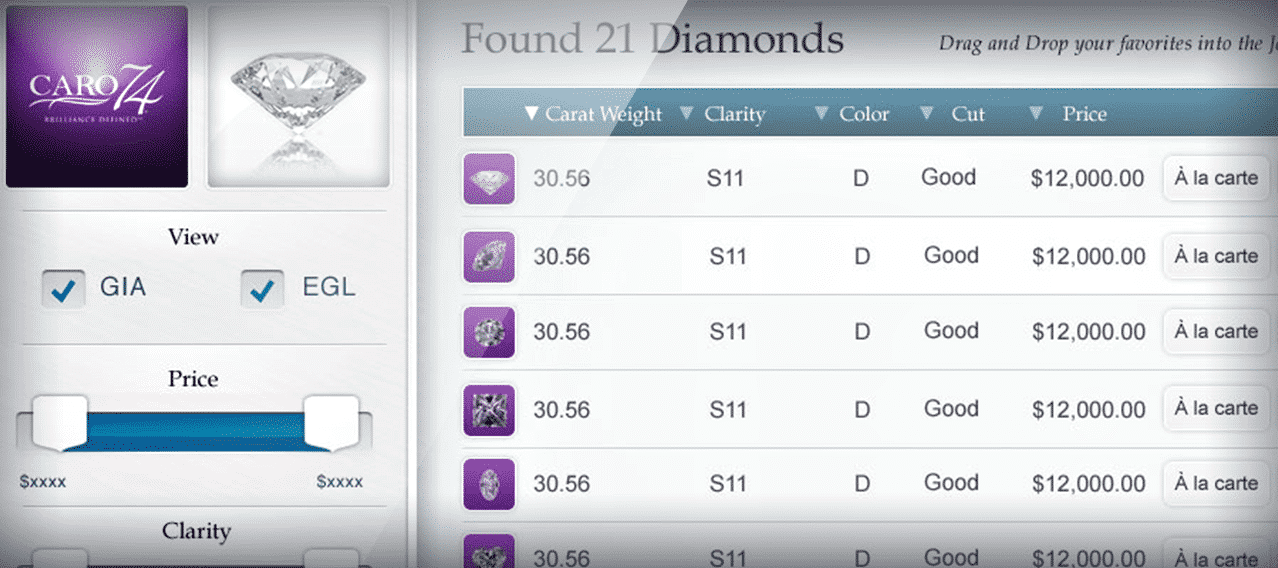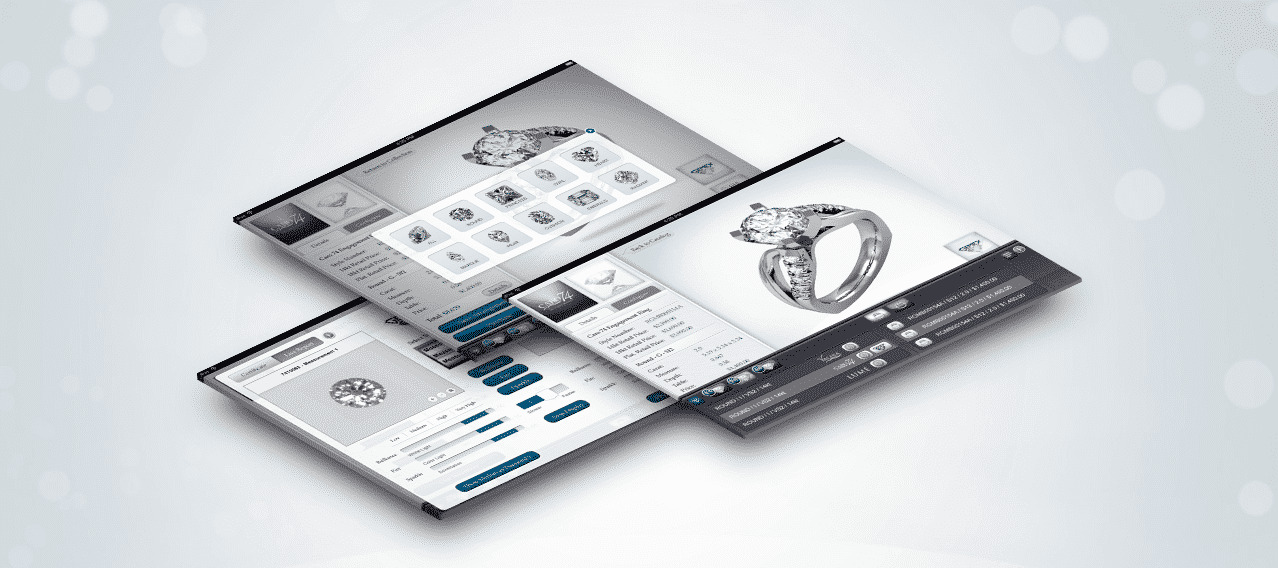 JewelPad Touch 3D Sales App
Key Features
3D Modeling: Saritasa's team of experts in 3D modeling, rendering and animation created JewelPad Touch as a dynamic 3D experience for users. Within the application, users can select and view custom jewelry settings from every angle, as well as in the various metals of their choice. The options are endless with JewelPad Touch. Having access to 360-degree product views creates a way for consumers to visualize the product in a much more realistic way, rather than just looking at an image. Tricking the eye into seeing depth on a flat screen is no easy feat. Our team of software programmers and graphic designers worked closely with the client to develop this 3D application to be both user friendly and visually stimulating and realistic.
Web-Based CMS: Having a Content Management System (CMS) creates a space for a collaborative work environment in real-time. For JewelPad Touch, the web-based CMS can manage all the 3D models from one place. In order for the CMS to stay updated, our team of developers had to integrate the client's existing ERP (Enterprise Resource Planning) management software into the application. The entire inventory of rings and diamonds are managed through this software.
eCommerce Sales App: For jewelry sales representatives, having JewelPad Touch optimizes the shopping experience for everyone involved. Consumers can see the settings, metals and cuts and find their preference within the application. Saritasa's team of developers maximized the JewelPad Touch app as an eCommerce sales app by creating it to have interactive features, and an easy to use interface.