Overview
Saritasa announces its part in the development of the Your Health Credit website, an online system that discovers payment plans for individuals paying out-of-pocket healthcare costs not covered by insurance policies. Our experienced team of web developers played a very distinct roll in developing the back end system that houses and organizes the data collected through the Your Health Credit website.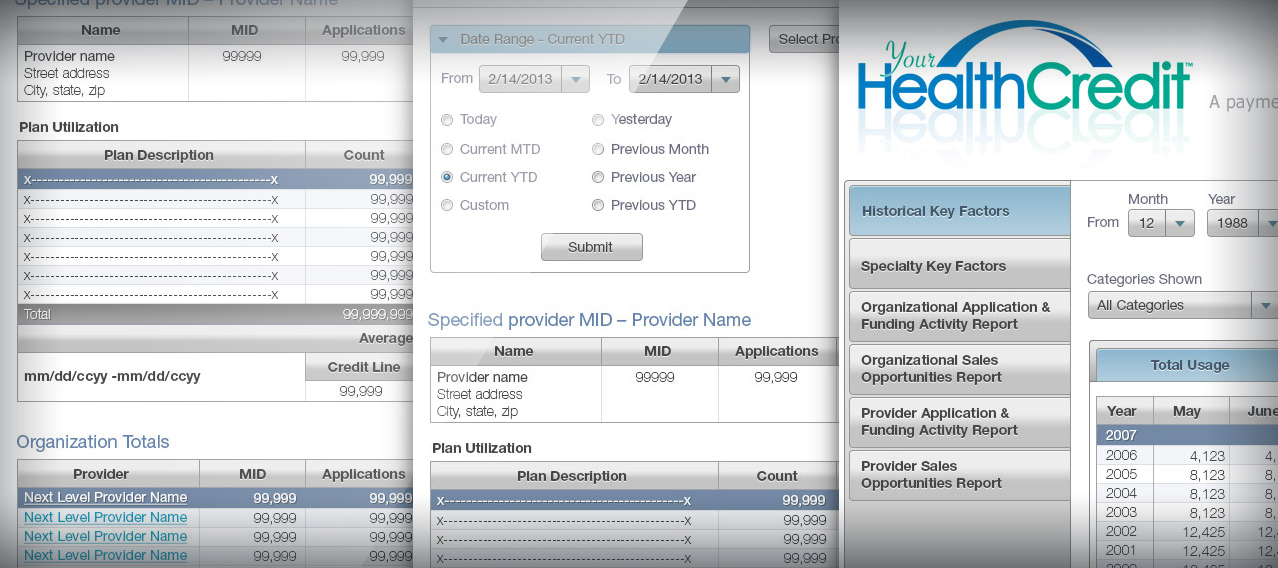 Your Health Credit Database
Key Features
Database Development: Saritasa database programmers configured a specific database for the Your Health Credit Website for optimal performance and control by Your Health Credit Staff. The database houses the data relevant to the Your Health Credit Reports including the number of applications, number approved, number declined and other relevant applicant information that is important for the business to track.
Data Collection & Reporting: Taking the information collected from the database server, Your Health Credit administrators can publish six different organized and easy-to-read reports that highlight relevant data. The reports help to display the sales activity and productivity of Your Health Credit.
Content Management System (CMS): A custom CMS was developed for Your Health Credit using the L.A.M.P software bundle. The CMS supports three separate login users: doctor offices, corporate providers, and the super admin which is Your Health Credit staff. Administrators are able to oversee the total numbers related to patients' credit, doctor office referrals, and sales in the organized back end system. The information management allows for better business practices and increased productivity in customer service and sales.