Overview
The newly released Innova App, created for iPhone, iPad, and iPod touch devices, is an invaluable tool when preparing to purchase a used vehicle. Detailed research is a crucial part of used car shopping, and the stress of not knowing where to start is alleviated by this exciting new app. The iOS application, developed for Innova, allows users to research reliable used cars from the palm of their hand, searching vehicle scores, market value, and the Top Ten vehicles in specific categories.
The Innova app was recently voted best in the Tools & Equipment category at the annual AAPEX 2013 Product Showcase. Automotive Aftermarket Products Expo (AAPEX) selects 12 categories and the winners were selected by pre-registered AAPEX buyers. Pre-registered buyers cast nearly 4,830 votes for the best products in this year's showcase.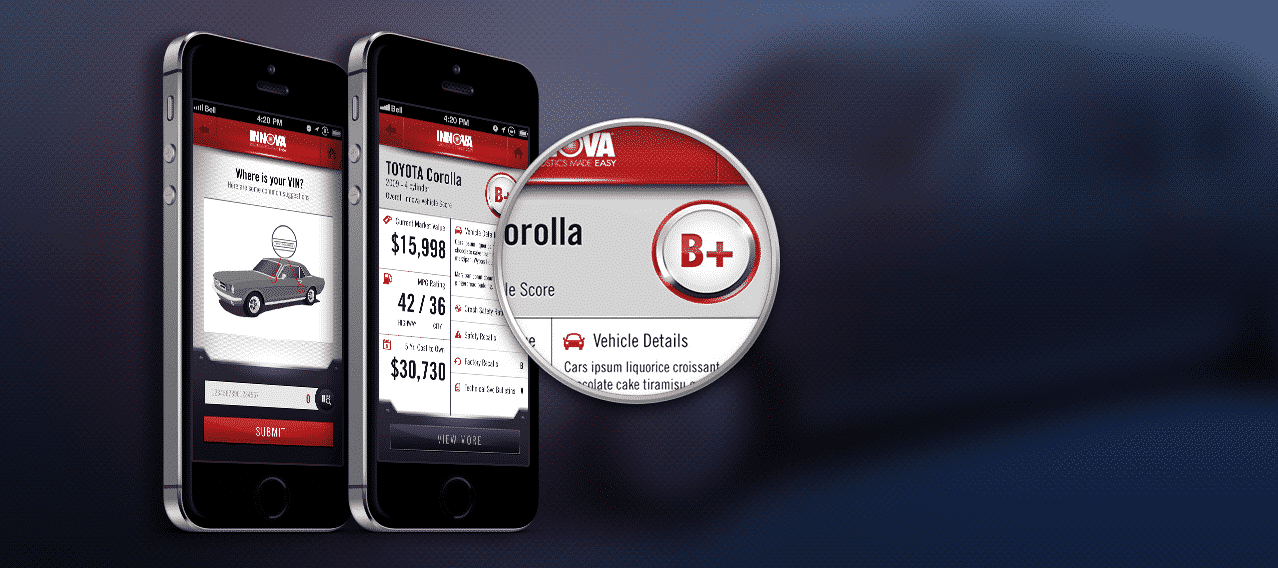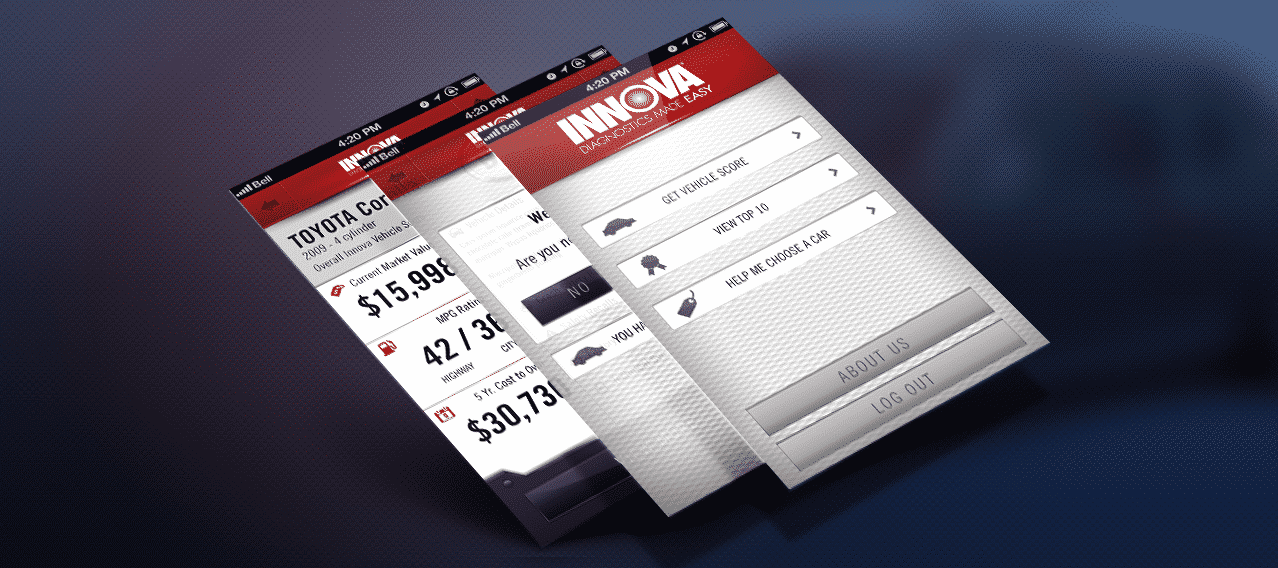 Innova iOS App
Key Features
Data Entry: Innova users can enter a car's VIN number using the keyboard, or by taking a picture with the iOS device camera to scan the VIN barcode. Information regarding the vehicle will be confirmed before displaying the market value, vehicle grade, Vehicle Health Index Score, and an estimated cost of ownership for the upcoming years.
Database Integration: The Innova App integrates with its' own expansive database through application programming interface (API) calls to access vehicle information requested by the users, related to make, model, mileage, cost, and more.
Optimized User Experience: The Innova App focuses on optimizing the user-experience as a part of its core design. Saritasa developers implemented a clean, easy-to-understand user interface design with a simplistic workflow that is highly intuitive so users can find their ideal vehicle quickly and easily.
The Innova App was developed by Saritasa's team of experienced mobile developers with expertise across all mobile platforms including iOS, Android and Windows phone and tablet devices. Innova is available for free in the iTunes App store now.