Overview
Saritasa provided development for the My Open Road Website and Mobile App for Android and iOS devices. My Open Road (MOR) promotes energy conservation through creating a fun, social competition between friends. The mission of MOR is to create a reward-based system with incentives that encourages users to make simple changes in their lifestyle and get rewards for doing so.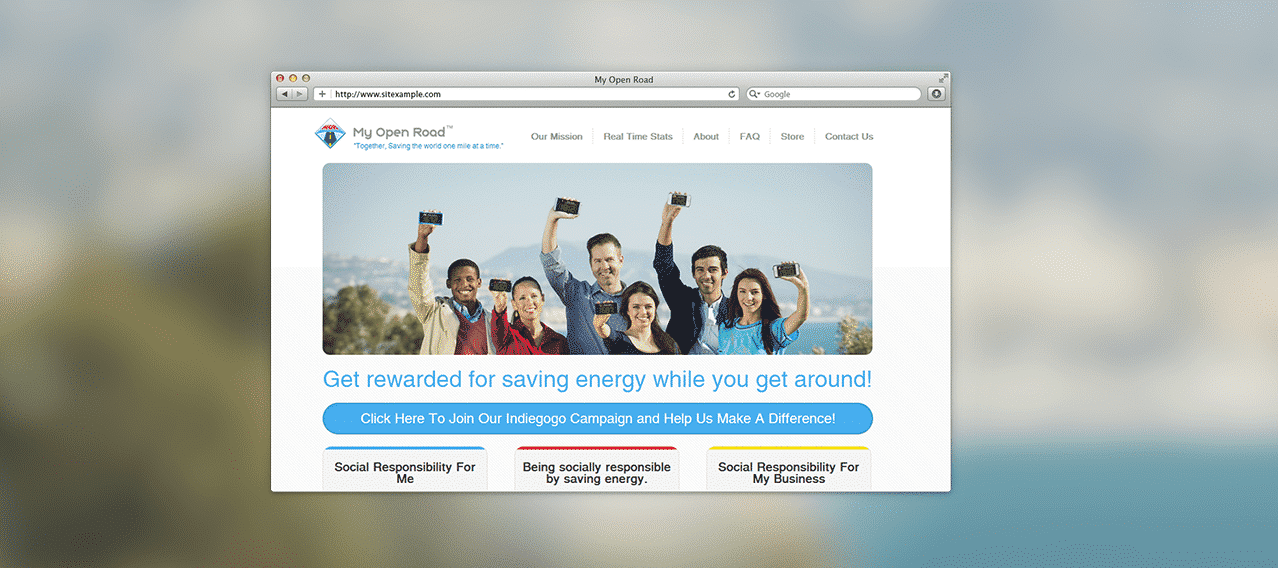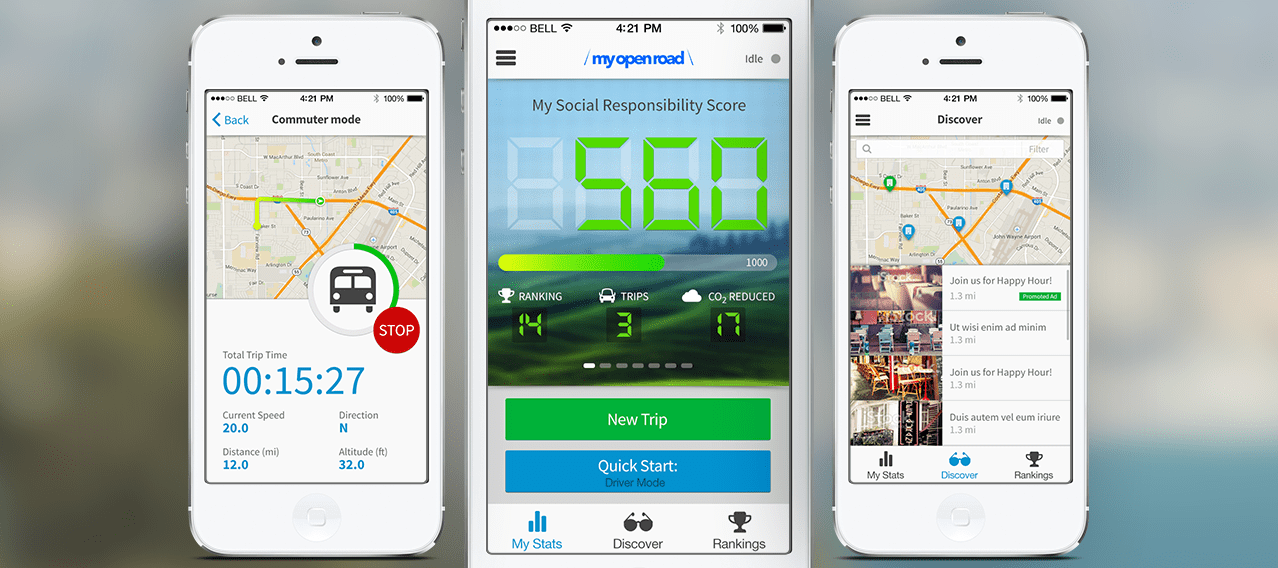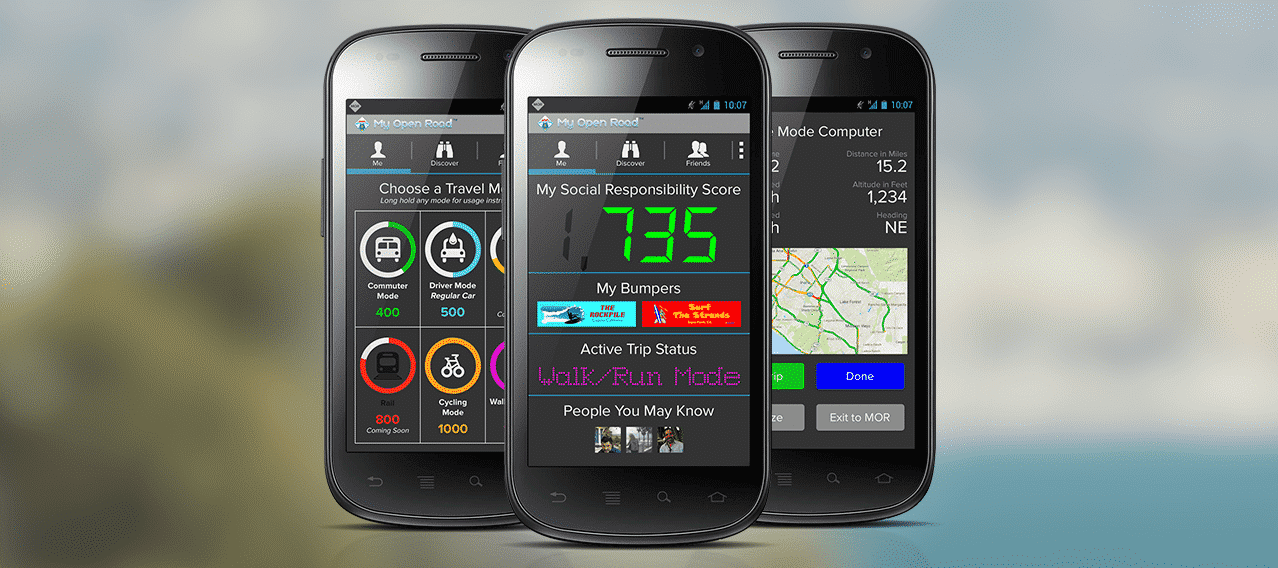 My Open Road
Mobile App & Website
Key Features
Social Responsibility Score: The Social Responsibility Score (SRS) is geared by incentives. Once a user begins accumulating points in any mode of travel, they can redeem their rewards at participating merchants, like restaurants and local boutiques. Through My Open Road's marketing website, businesses can sign up and reward their customers for saving energy. In offering specials offers to customers, businesses show how socially responsible they are, and gain new business for a great cause. The incentive in being more energy efficient results in social change and creates an easy way for business to market themselves.
Programming Languages: Java, Android's native programming language, and Objective C (Apple's native programming language) was used in developing the front-end mobile application. The My Open Road website was developed using both HTML and JavaScript languages. These languages were implemented to include all the best features in design, navigation, and optimization. The HTML script was implemented in order to support multimedia and graphic content on the site, including videos and live feeds. Our client wanted a promotional website that could host multitudes of information that is both captivating and informative for their audience.
User Interface: The main goal behind the website and app design was to increase efficiency and make both platforms easy to navigate. The interface is clean, modern and easy to use. Saritasa's design team created the wireframes for the iOS application, maintaining the design and layout of My Open Road's unique branding. The focus of development on both apps was to create an interactive place for users to educate themselves on their carbon footprint, reducing Co2 emissions, and provide insight on how we can all do our part to help save the world.
Travel Modes & GPS Tracking: Saritasa's team of developers worked with the client's current backend API to create specific user modes for this application. The patent pending technology allows the application to detect the type of transportation being used (whether it may be biking, driving, walking, etc.) to create and maintain energy-efficient travel modes. In each mode, users can see how much money they've saved in gas mileage and how many miles they have traveled. The GPS tracking capabilities in the app track how far users go, in any of the travel modes, and calculates points earned based on the distance traveled. The more energy efficient the travel methods are, the more points earned.
My Open Road is a free app available in both the AppStore and Google Play.