Overview
Saritasa announces the completion of development for the brand new ride-sharing service, Opoli. Saritasa built the web app and the iOS app for Opoli, whose goal is to revamp the way people use applications for finding a taxi. Opoli was designed to connect the rider directly to the driver with ease.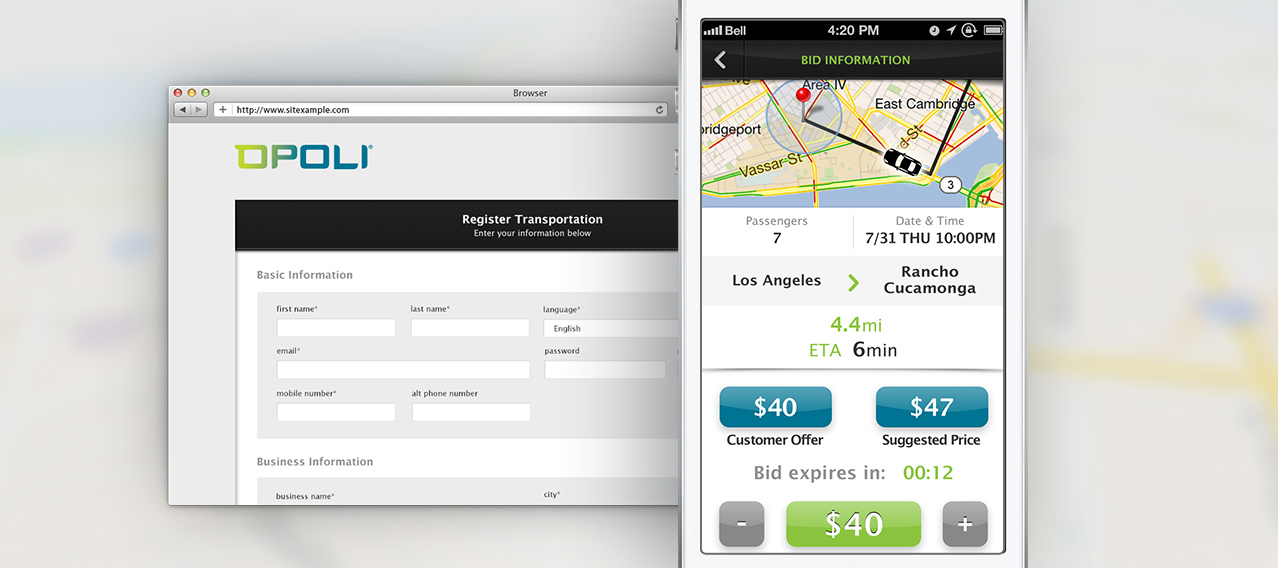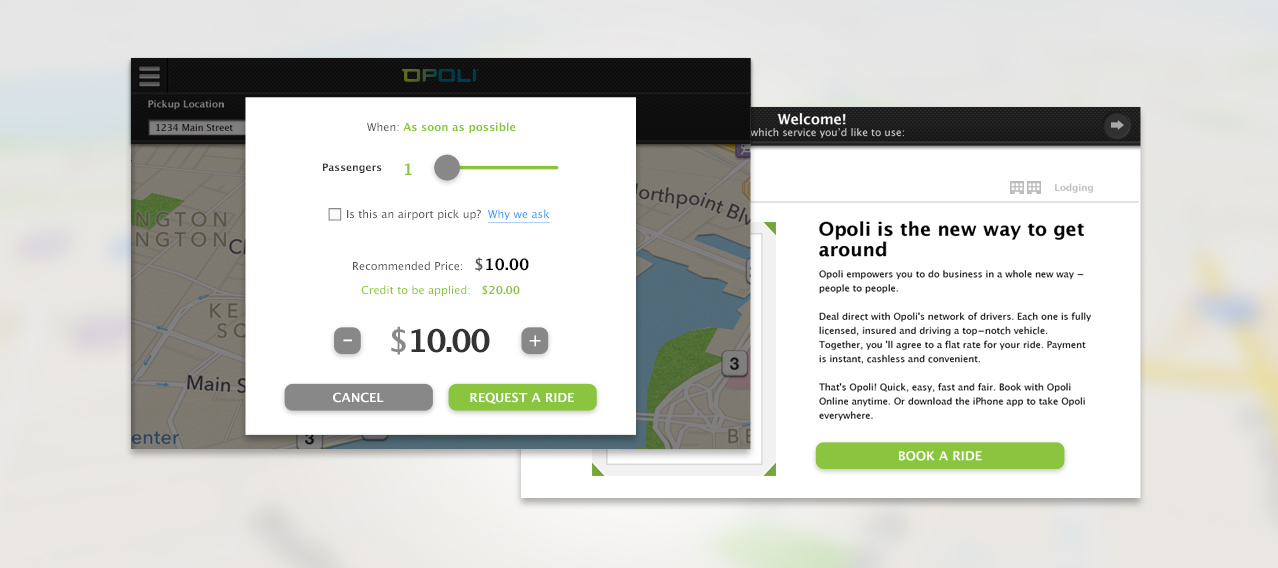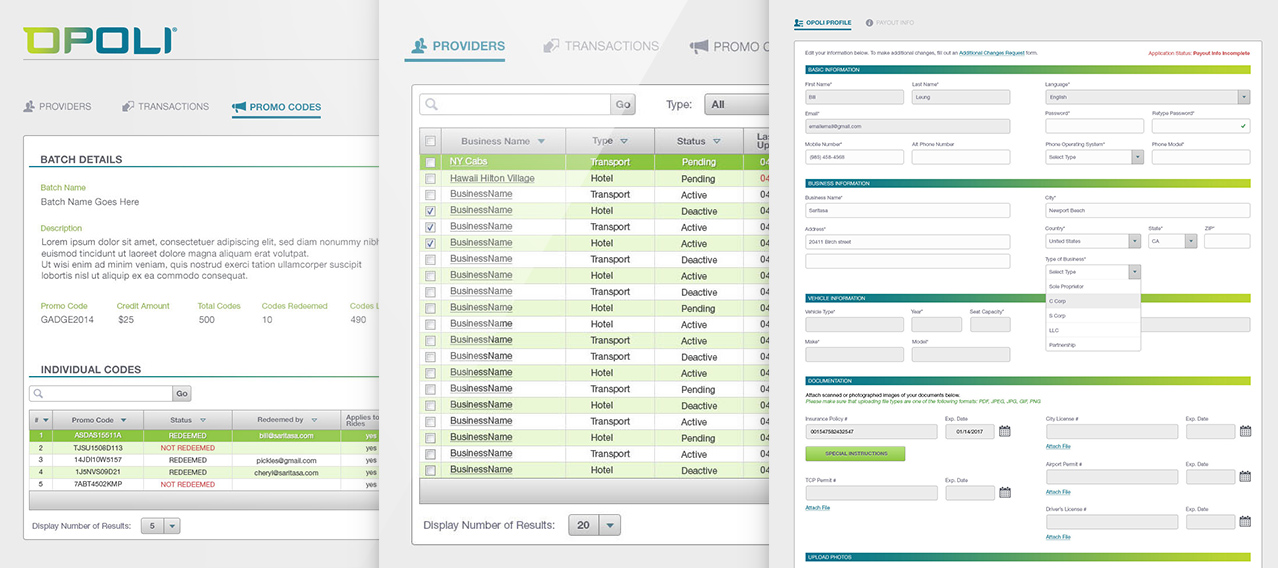 OPOLI
Web & iOS App
Key Features
Price Negotiation: With Opoli, consumers can create their own price points for transportation services. Users simply state their desired price point, and service providers (drivers) can respond by accepting or countering their offer. The unique benefit of this service is the consumer and the provider can negotiate a price before the service even begins. The iPhone application utilizes GPS functionality so local drivers can respond immediately to local requests. Drivers receive a summary of the requested ride along with the price the rider would like to pay. Ratings, images of providers and their cars and the respective offer amount appears on the customer's iPhone on a map, so the customer has the information to make the best ride choice.
Consumer & Driver iOS App: Opoli is primarily an iPhone app, but can be used on the iPad as well. Saritasa app developers built the iOS application for both the consumer and the provider using Objective-C, Apple's native programming language. The user interface was designed to be user friendly for consumers with a clean, modern design. For drivers, the goal of the UI design was simply to be easy to use. In providing an app for both users and service providers, Opoli allows consumers to do business directly on their own terms.
Web App Development: In addition to the iOS app, our development team built the Opoli web app as a widget on the Opoli website providing the same functionality as the consumer iPhone app. This way, users have the option to search for services through the website or through their iPhone app. PHP and MySQL was used in the database system development to accommodate the large data needs of Opoli. Node.JS development was utilized to ensure Opoli would be a fast and efficient network application. Node.JS was particularly implemented for its I/O model, which runs real-time applications across distributed devices.
Using the same service provider model as for transportation services, Opoli aims to become the go-to app for any service consumers may need; dog grooming, plumbing, or even having your valet parked. Opoli is available for download in the iTunes App Store.