Virtual Reality in the Workplace | Top Use Cases for Best ROI
Virtual reality is the latest technology to capture the imagination of forward-thinking business leaders. Once only for gamers and techies, VR quickly evolved for a variety of business applications thanks to its versatility. The worldwide virtual reality market is set to grow from approximately $6 billion in 2022 to over $12 billion by 2024, doubling in only two years (Statista). While entertainment contributes to this growth, enterprise applications for healthcare, education, training, and manufacturing will drive adoption as well. 
It's not a matter of if virtual reality will become commonplace in the workplace, but rather a matter of when. Through my work at a virtual reality development company specializing in enterprise applications, I've spoken with hundreds of professionals across nearly every industry. All of them want to embrace immersive technology. But they struggle with how to make it work in their business. Based on my countless conversations and experience developing a wide range of VR business solutions, I've compiled a list of the top use cases for virtual reality in the workplace for maximum return on investment (ROI).
Replace In-Person with Virtual Reality Meetings
With the rise of remote work, it's no surprise employers are scrambling for new ways to keep teams connected. Virtual reality meetings are often proposed as a solution. However, the cost of building out a multi-user virtual reality conference environment breaks most budgets. We're talking in the millions. 
Thankfully, there are a number of excellent existing platforms that allow people to meet in a virtual environment whether they have a VR headset or are only using a computer or mobile device. A few examples are; Engage, Horizon Workrooms, and MeetinVR, among others. Using these platforms can help companies minimize costs and productivity loss due to travel. Unless your business has a niche use case only achievable via a custom-designed VR environment, a pre-existing platform is the easiest and most economical way to host meetings in virtual reality.

Upgrade from Standard Training to Virtual Reality Training
Virtual reality has taken the training world by storm. Learner retention in VR is a staggering 75% compared to 10% for standard readings or 5% for lectures. This is because VR allows the user to interact directly with their environment. They practice the skills they'll need on the job in a safe, controllable, and repeatable manner. 
In-person training can often require expensive facilities, and instructors, and result in equipment downtime. VR can reduce or eliminate this completely. And it allows trainees to learn from anywhere, at any time, at their own pace. Most training initiatives in virtual reality need to be custom built, with the exception of some general safety scenarios, like fire extinguisher training. 
For RK Environmental, a pest management and food safety solutions provider, a custom experience was necessary to meet their objectives. Their services include facility audits, pest control, inspection, and maintenance. Known for their quality customer service, they've expanded rapidly but needed a scalable way to onboard new employees while maintaining the same quality standard of training. Virtual reality provided the perfect solution. Using VR, they were able to create an immersive warehouse environment to train new employees on how to identify "Corrections" in a warehouse. 
Training in virtual reality is by far the fastest growing use case for the technology, and where I've seen the most interest. For a more in-depth dive into VR for training, see my article Virtual Reality for Training | The Benefits and How to Get Started. 
Enhance Onboarding with Virtual Experiences
With the increase in the remote workplace, VR can be an excellent way to onboard remote employees. Most new hire orientations include days of videos, meetings, and online exercises.  Creating an immersive experience for new employees is a powerful way to introduce them to their role and the company, without the need to travel to a corporate location or sit in a training room for the first week of employment. They can meet their colleagues in a collaboration space. Or take an immersive tour of the headquarters. Even meet the leadership team for a personal welcome! All this without the need for travel or complicated scheduling. Not to mention its power as a recruitment tool. 
Teach Soft Skills with Virtual Reality
Learning soft skills can be both challenging and intimidating for many people. Provide employees with the opportunity to practice by observing a virtual example. They can respond without the pressure and watchful eyes of their co-workers. This is a powerful way to help even the timidest or inexperienced employee. Take, for example, a public-speaking experience where the user can practice addressing a room full of people and the timing of their presentation. Practicing in a virtual environment that mimics the real thing. The employee gets used to the situation so they can fall back on their previous experience when it occurs. 
Alternatively, in multiplayer environments, a person could "meet" with an expert or trainer without the need for travel while still feeling like they're face to face. Sessions can gather data regarding performance, such as tracking the user's eye movements to see if they maintain eye contact or address the room evenly. Record sessions for playback and review by the employee and/or trainer.

Stand Out from the Competition with VR Sales Demos
Nearly every industry faces fierce competition to market and sell their products or services over their competitors. Virtual reality offers a way to stand out from the crowd and showcase your company's innovation. When strapped into a virtual reality headset, there are no distractions. The nature of virtual reality is fully immersive, transporting the user from the real world to a virtual world. Imagine the power of sending a potential client a headset to demo an otherwise difficult-to-showcase product all from the comfort of their own home or office. If this applies to you, check out my full article on Shortening the Sales Cycle with Virtual Reality for Industrial Manufacturing. 
Boost Morale Through Entertaining Virtual Reality Experiences
Virtual reality's initial traction came from its value in gaming and entertainment. Which makes it the perfect use case in the workplace as well. Entertainment in VR is an incredibly convenient and powerful tool for employee wellness or connecting with clients. Imagine sending a client a VR headset with Golf preloaded asking them to meet you for your tee time at 2 pm.  Maybe you want to have an employee 1:1 while fishing together in lakes worldwide. Or perhaps you'd provide headsets to employees to participate in a companywide exercise challenge using one of several exercise apps. Utilize existing, off-the-shelf experiences for an affordable, quick approach or custom-builds to fit your exact vision.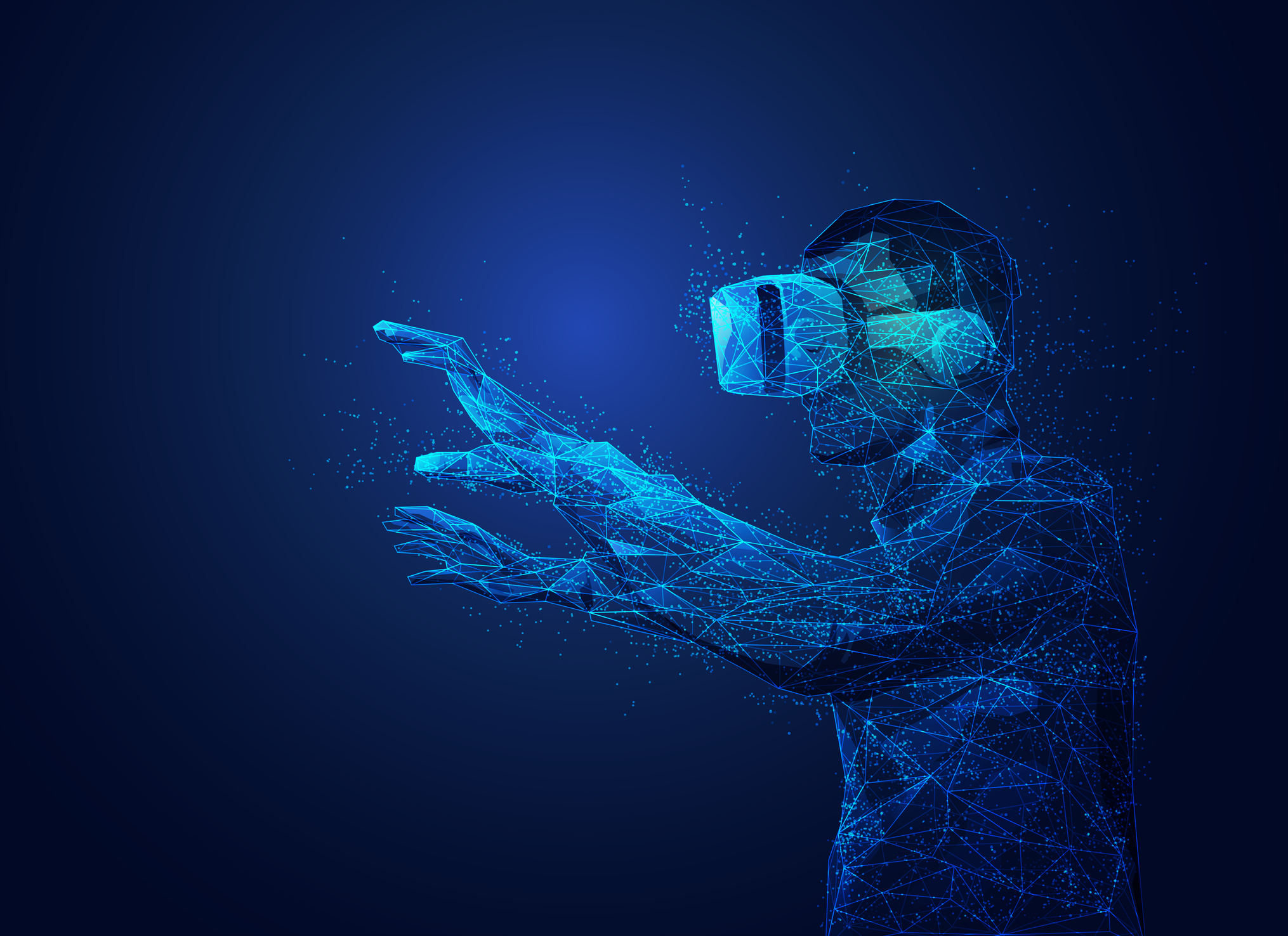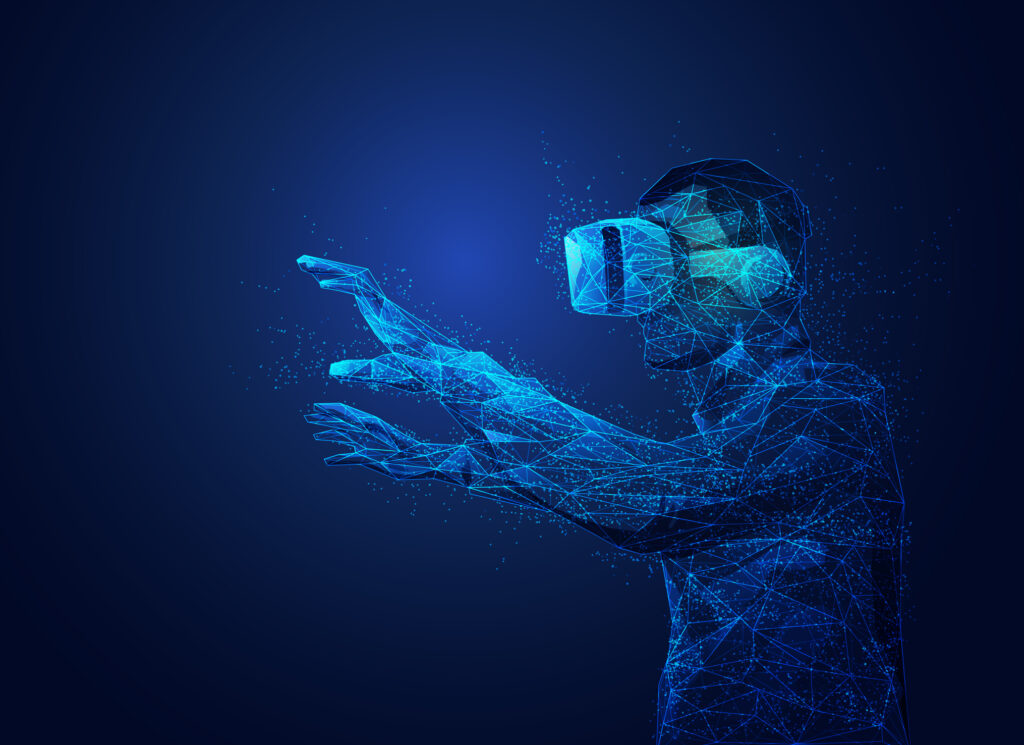 The benefits and use cases of virtual reality are only limited by your imagination (and budget). You can utilize existing software to meet from anywhere in the world. Or build a full-scale custom environment to train your teams. Start by identifying a few scenarios where VR could help improve or replace current processes. From there, engage in discussions with key stakeholders. Once you have a general idea of what you want and a case for the ROI, all you need is a trusted development team to get started
Get Empowered!
Receive industry insights, tips, and advice from Saritasa.
We publish new articles 1-2 times a month, sign up today.